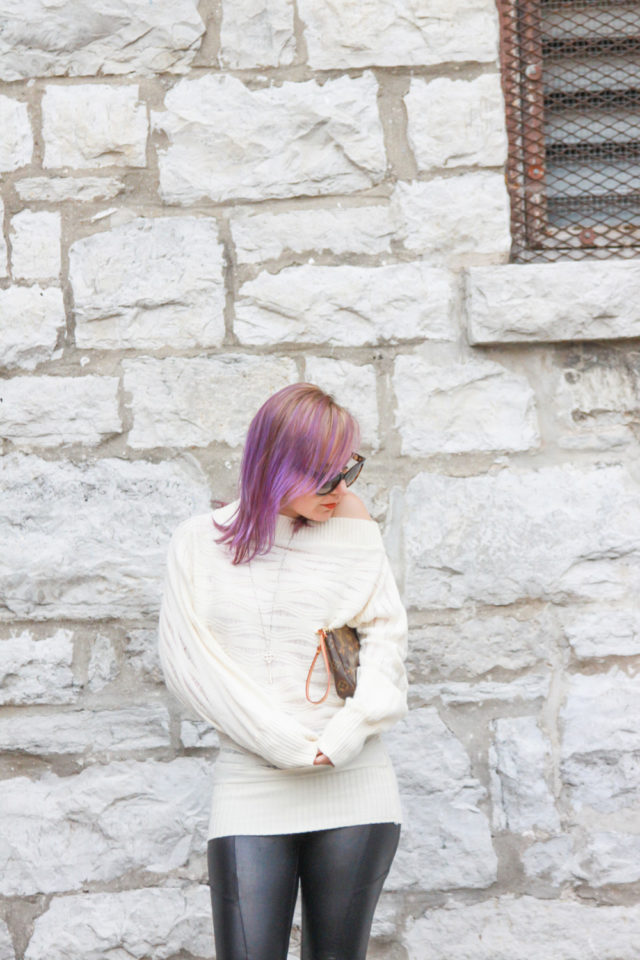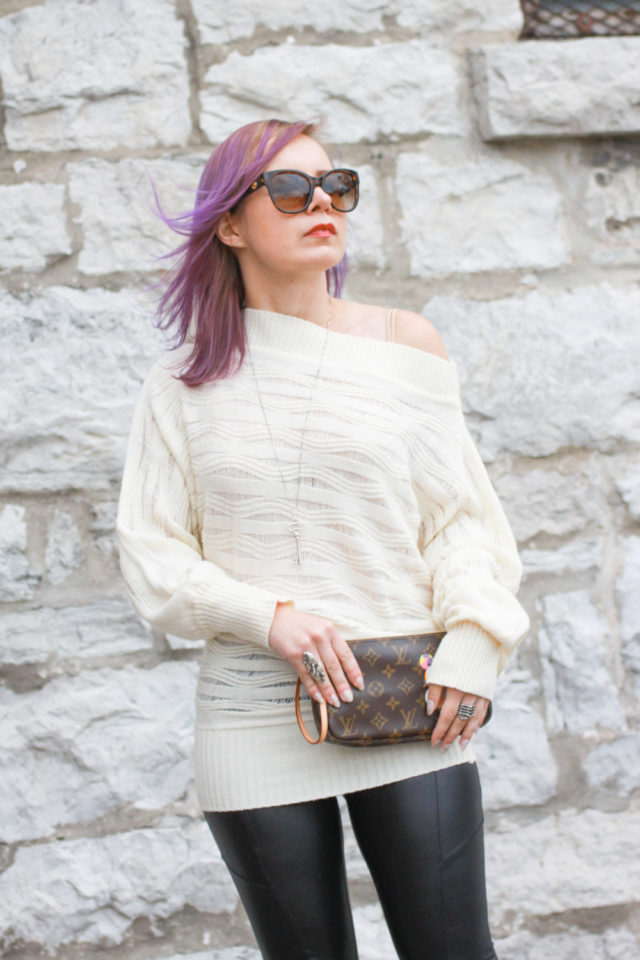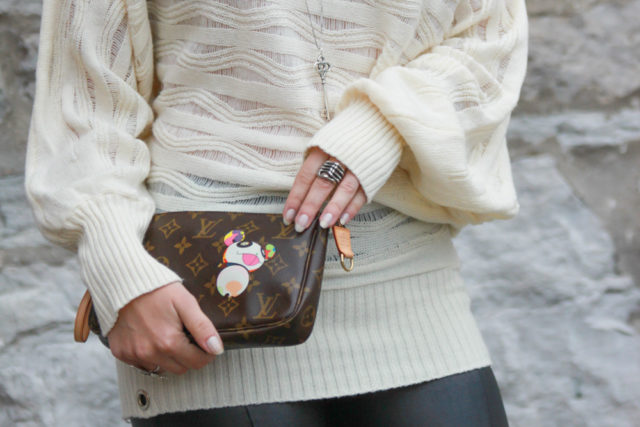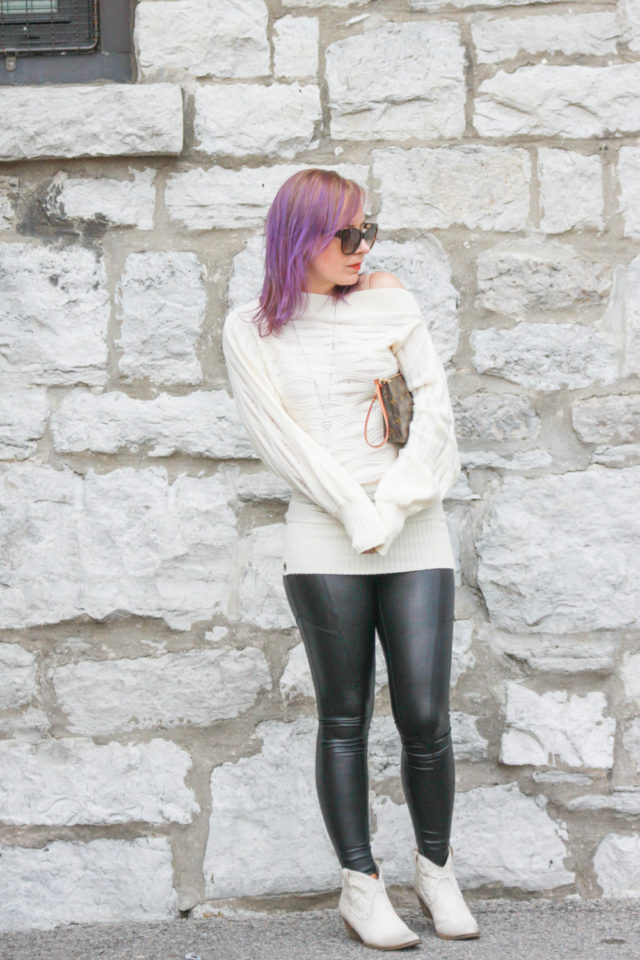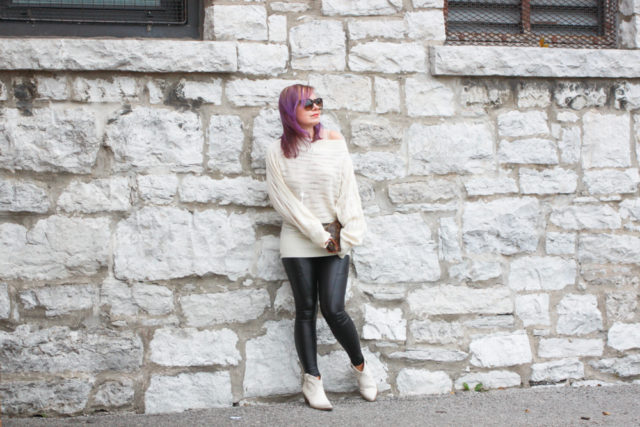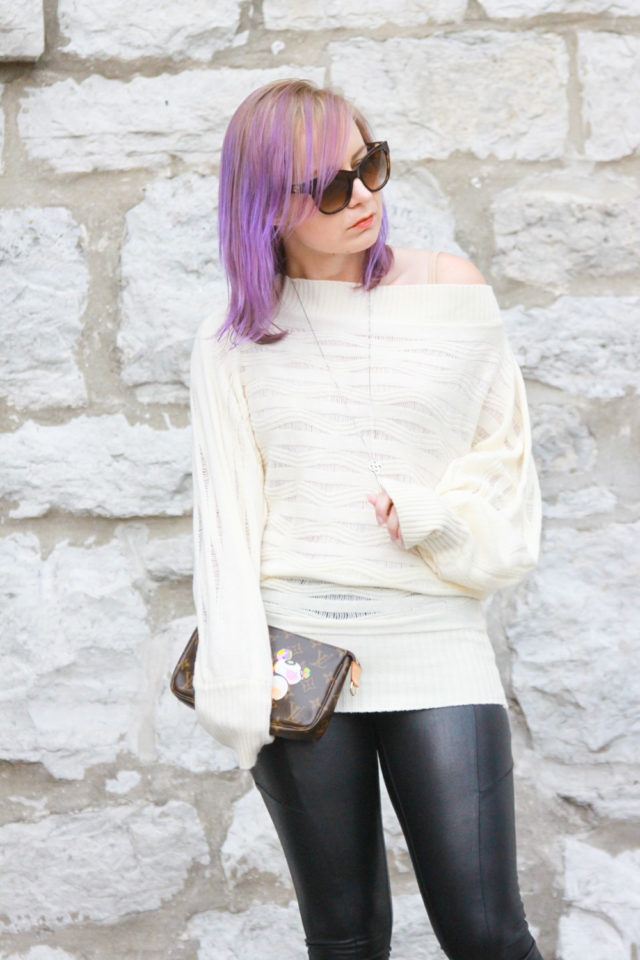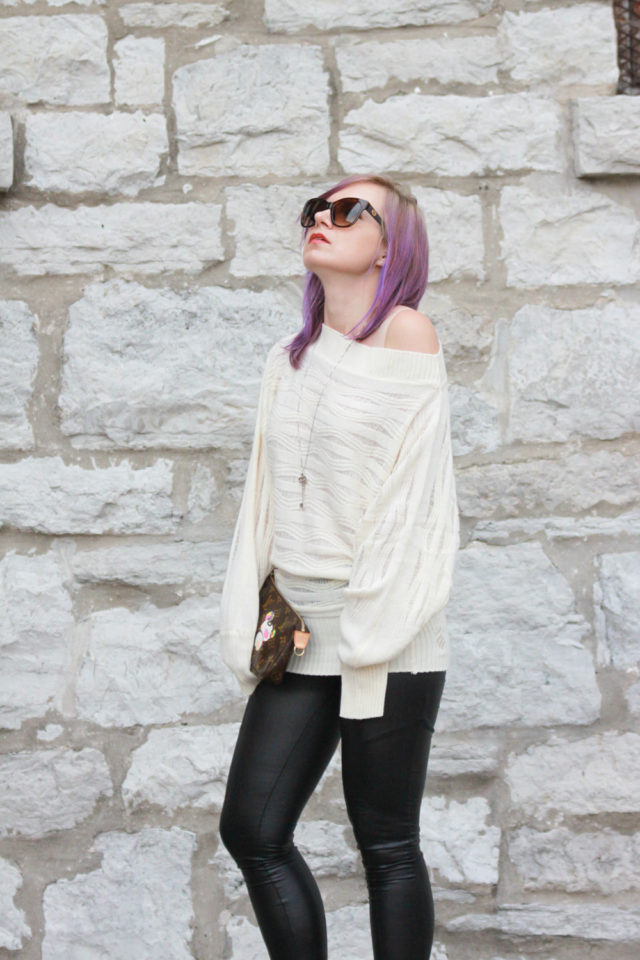 Sweater (similar here). Leggings, Dex Clothing. Boots, Very Volatile (Nordstrom). Bag, Louis Vuitton. Sunnies, Gucci.
Shhh…I'll tell you a little secret….this sweater has been around for a while…so long that I should probably be referring to it as a vintage knit. Which leads me to one of the biggest fashion related lessons I have learned over the years, and that is not to throw away (and by throw away I mean donate) trendy pieces after they go out of style. Many iterations of closet cleanings over the years have resulted in feelings of regret as articles of clothing that I previously tossed away (with repeated reassurances that it will never be trending again) comes back into style. Alas, fashion always repeats itself and having learned this lesson the hard way, I started to stow away some of my most cherished trending pieces after they are no longer in style, only to revive them years later when the same trend resurfaces – which inevitably will happen.
The reason I like doing this is not to avoid repurchasing new pieces, but rather to have a unique (and vintage) version of what's current. Not only does this reduce the amount of trending pieces you need to purchase that season, but it also gives you a unique sense of style that you won't find anywhere else. I find I always get the most compliments on what I'm wearing whenever I revive older pieces vs wearing the latest and greatest Forever 21 equivalent. Which to be honest, is a little bit annoying as who doesn't want a compliment on something they just bought vs digging out an old piece!? Has this ever happened to you?? Moral of the story is, I'm not saying to be a pack rat, but take caution when purging your closet, and if you really love something that is no longer on trend, hang on to it, you may find yourself wearing it a few years down the road and loving the fact that you have a vintage version of the current trend. Case in point this sweater's revival for the off the shoulder and long sleeves trend.
xo