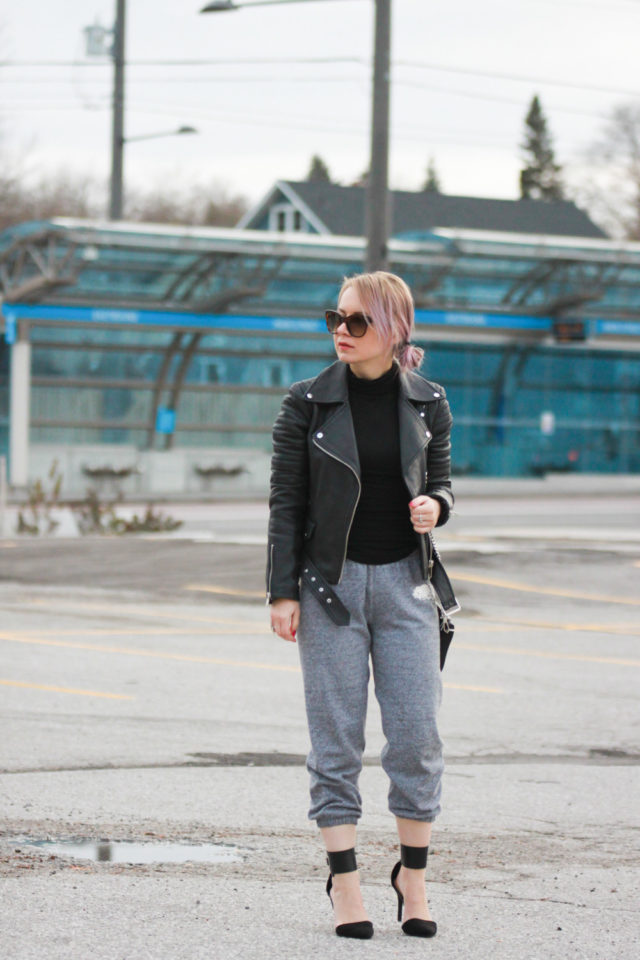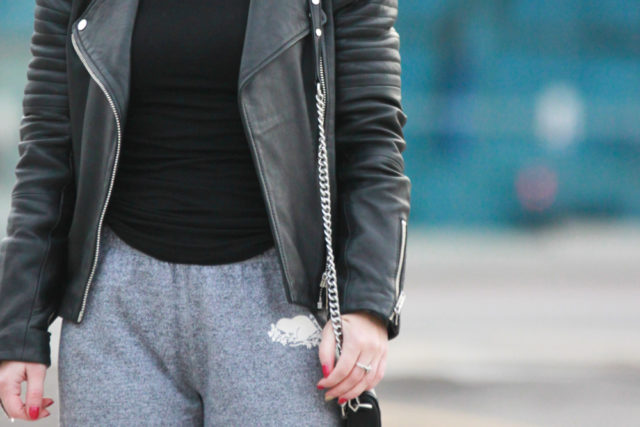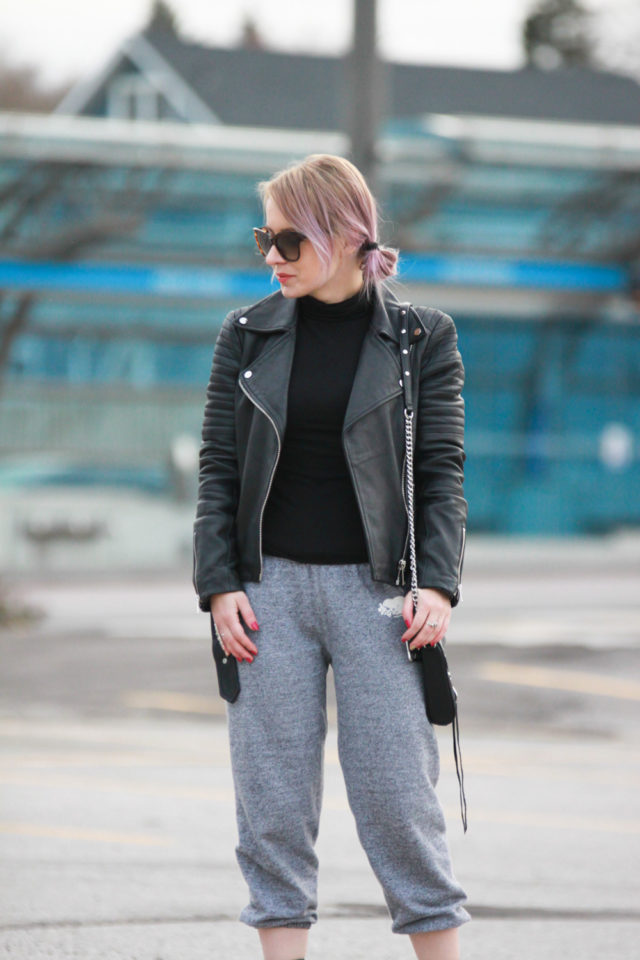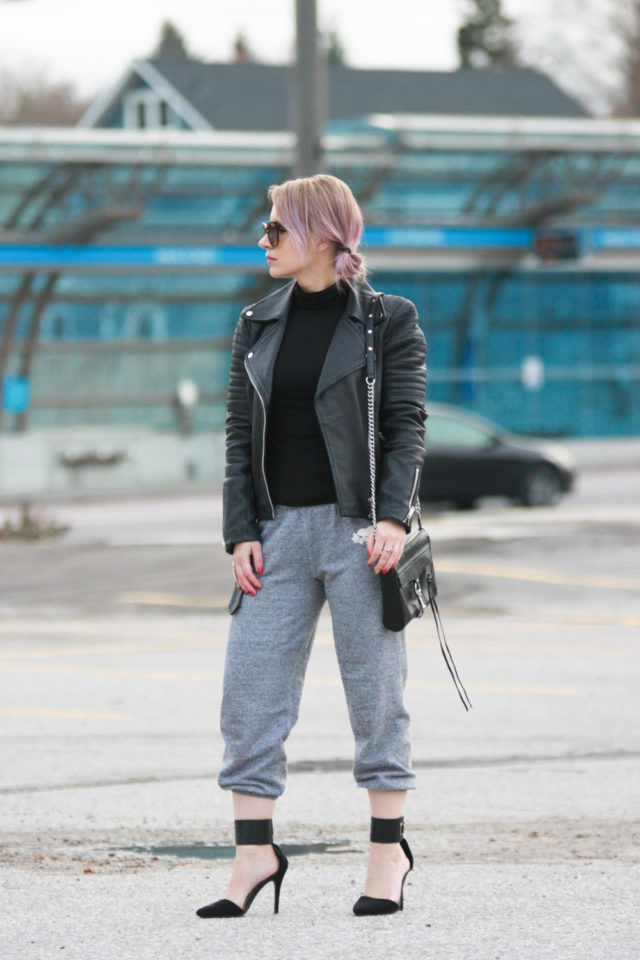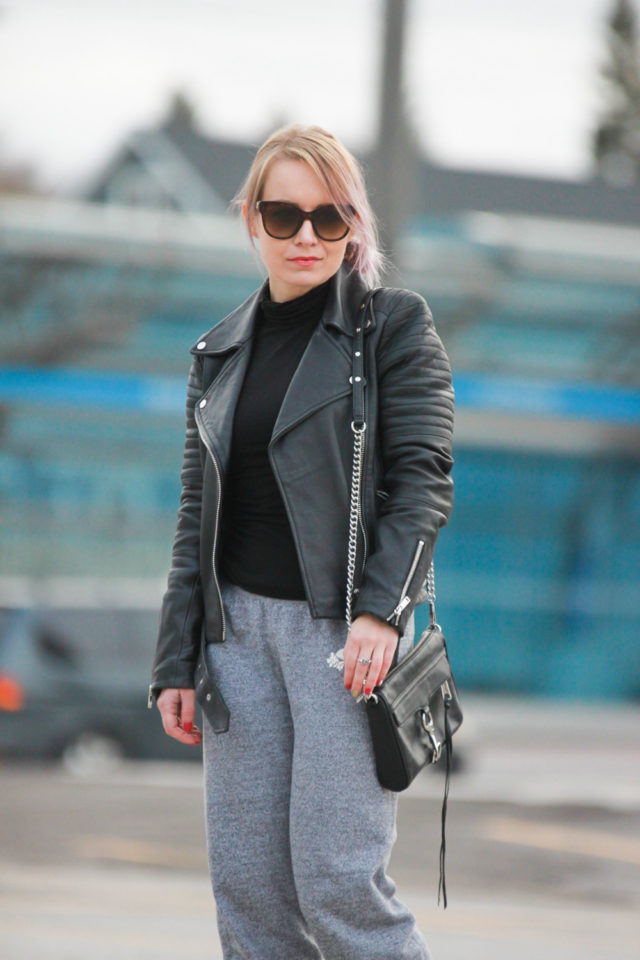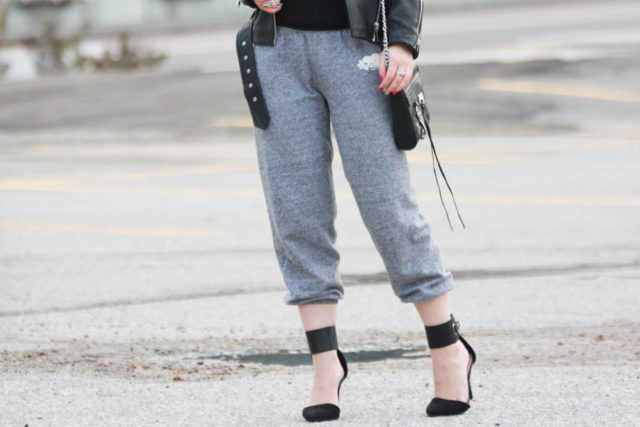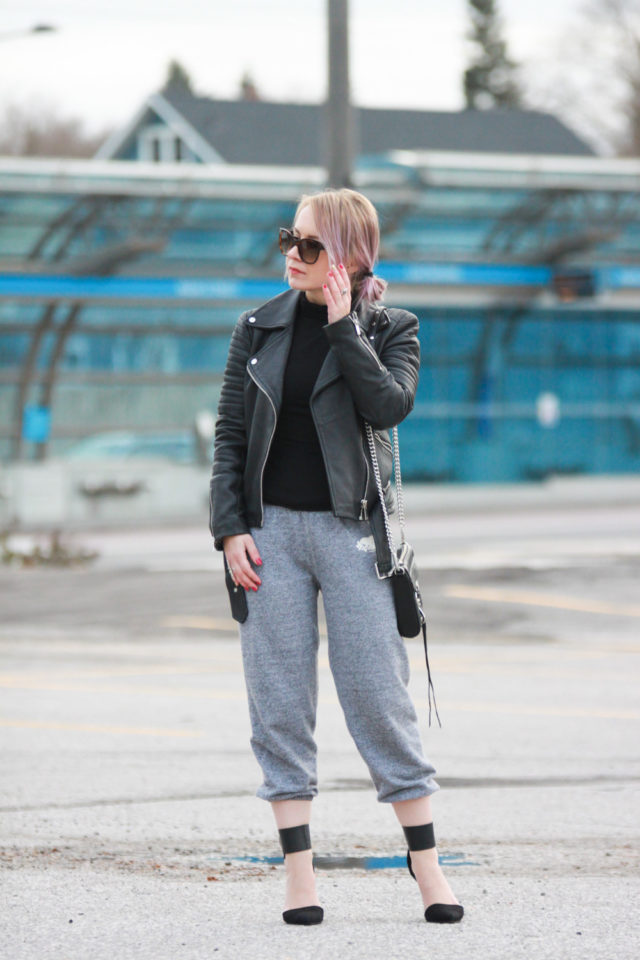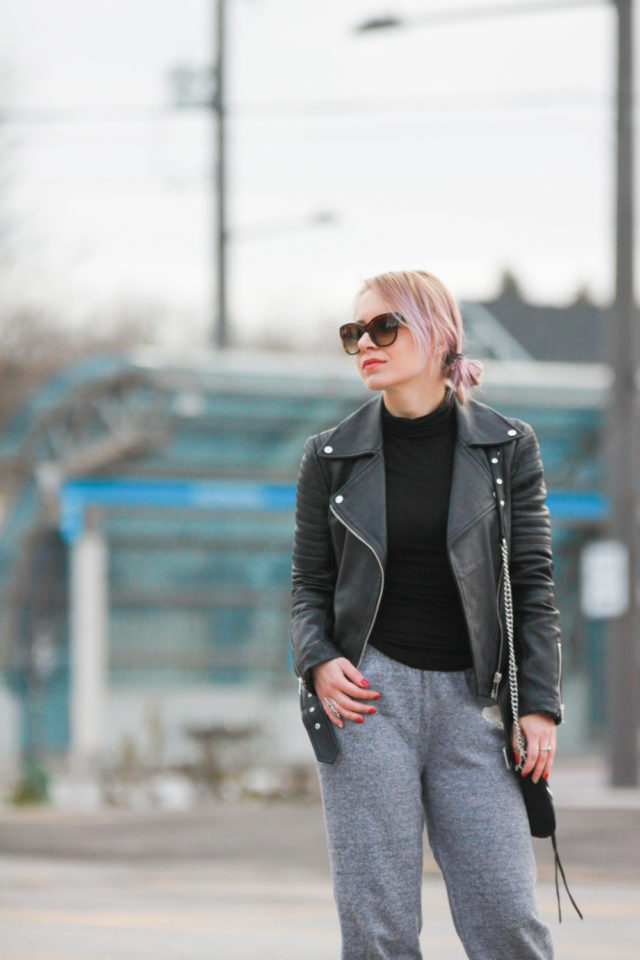 Jacket, Zara. Turtleneck, H&M. Track pants, Roots. Bag, Rebecca Minkoff. Heels, Lulus. Sunnies, Gucci.
I've come to love juxtaposition in fashion. Maybe it's the Gemini in me that yearns for extreme opposites to blend together in harmony – yet as I type this I can't help but realize just how much my zodiac sign has impacted my life. Fashion aside, my two favourite types of music are soca and heavy metal – two extreme opposites. So I guess it's no wonder that I wanted to pair a chic yet edgy biker jacket with trackpants and a pair of elegant heels. But I love the contrasting mixture no different than Metallica following up a Destra Garcia song. When going for this look, if that 'off the runway kinda vibe' is what you're after then pair your track pants with a very elegant, somewhat statement heel. A feminine bag will compliment the look as well.
A benefit of this look is the effortless transition from day to night. You can easily wear this look to run errands during the day, and for night just add strappy sandals or dainty pumps. Anyone else out there who seems to be drawn to opposites?
Happy weekend!