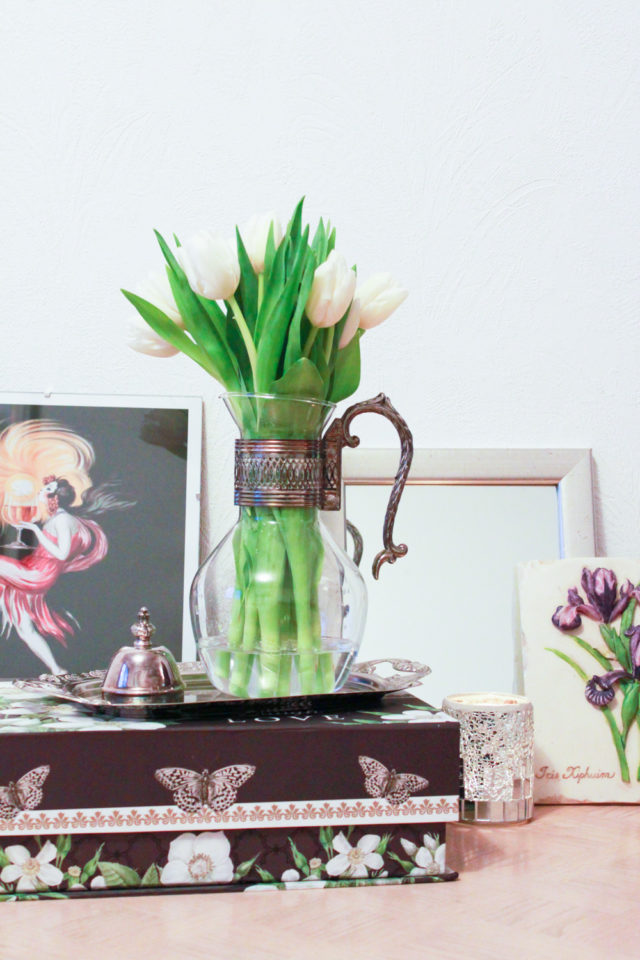 To celebrate the opening of a new Value Village store in Mississauga (a suburb of Toronto), I was invited back to shop the store and challenge a $50 budget. For those of you who may not be familiar, Value Village is a thrift retailer that offers affordable clothing and household goods in a clean, department store-like setting. If you've been following my blog you would recall that last summer I was able to get two outfits (here) and (here) out of that budget.
Thrifting can be a hit or miss, and at times one may end up leaving with the most remarkable vintage find. And that is exactly what happened here.  While my intention was to put together a winter look I simply didn't have much luck in the clothing department.  So I started wandering the store for inspiration – and boy did I ever find it in the housewares section!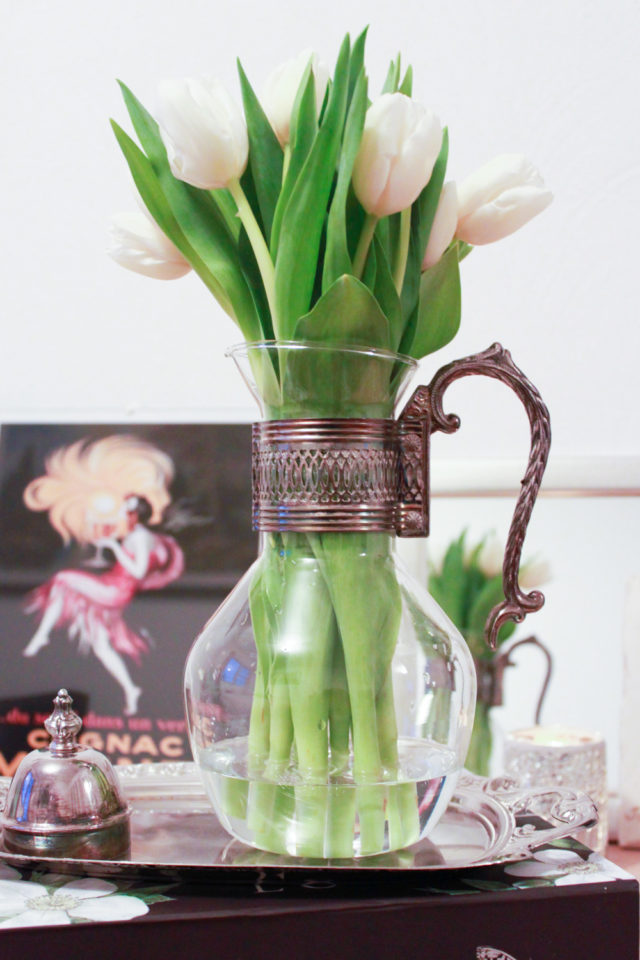 It all started when I spotted a floral keepsakes box. I already have a few of these throughout my home, and figured another couldn't possibly hurt. I loved the 'Live Laugh Love' motif and knew  this would be a perfect opportunity to challenge a $50 budget on home decor.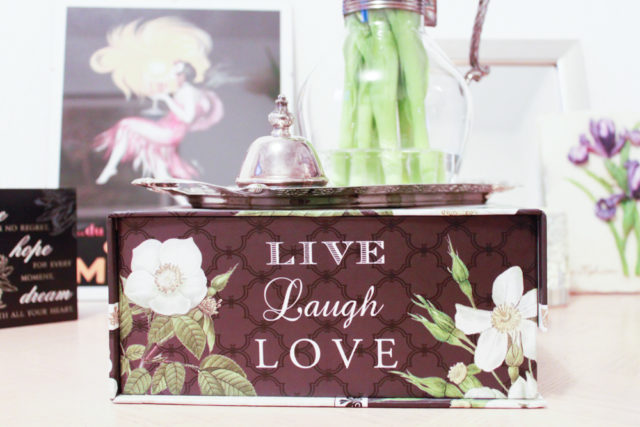 After having settled on the box as my decor starting point, the next step was to find items that would compliment its' floral and Parisienne motif. Right away I pictured a white vase full of flowers with artwork to compliment the design of the box. So now came the fun part…thrifting for aforementioned items.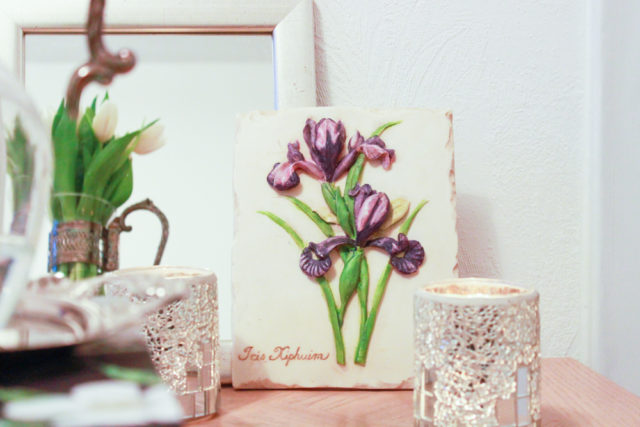 Finding artwork was a breeze – I even scored a framed mirror which had been on my home decor wish list for quite some time. I'm always burning candles so it was a no brainer when I saw these mirrored-glass candle holders. The only snag I hit (which actually turned out to be a blessing in disguise) was that I could not find an appropriate white vase.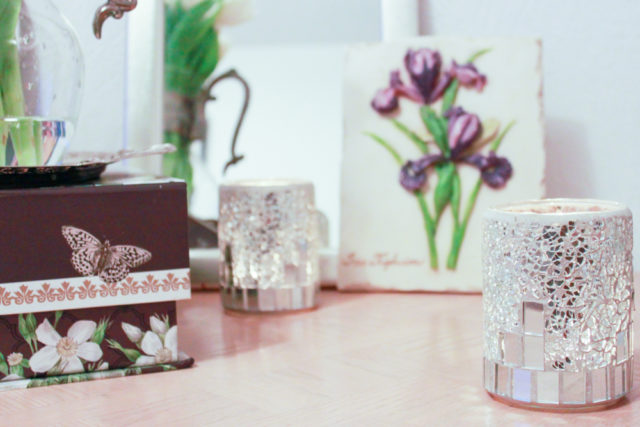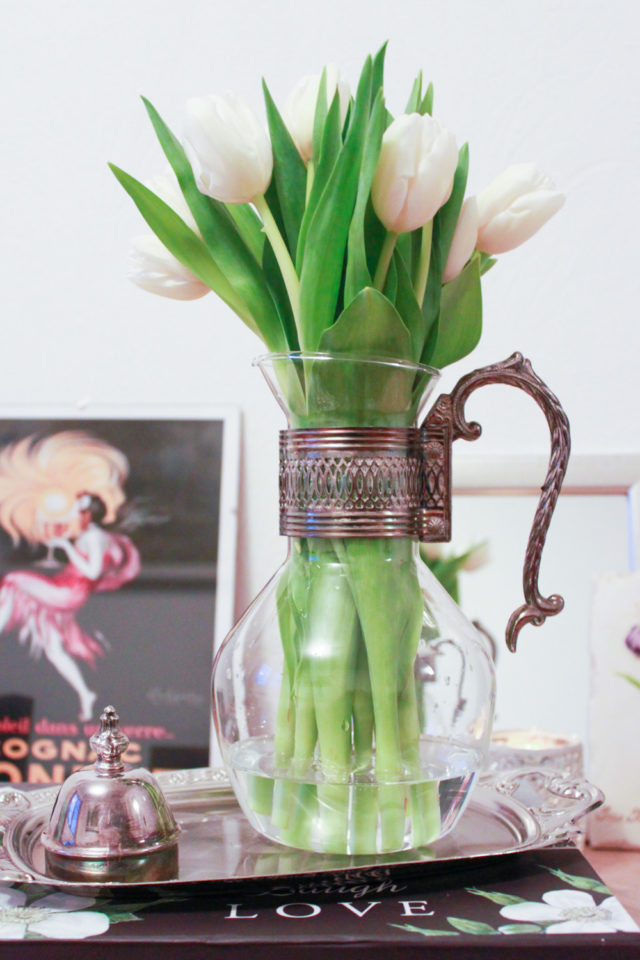 This glass pitcher (which I'm guessing is vintage based on the detailing) kept catching my eye every time I walked by it, until eventually I decided to forgo the white vase in lieu of this beauty. Best decision I I made that night – I am actually thankful that I wasn't able to find a white vase or else I would have passed up on this gem! It's hard to imagine that such pretty items would have otherwise ended up in a landfill, which is why I think it's great that Value Village teams up with local nonprofit parters to divert more than 650 million pounds of used goods from landfills each year. These reused goods are put into the hands of people who will give them a new life.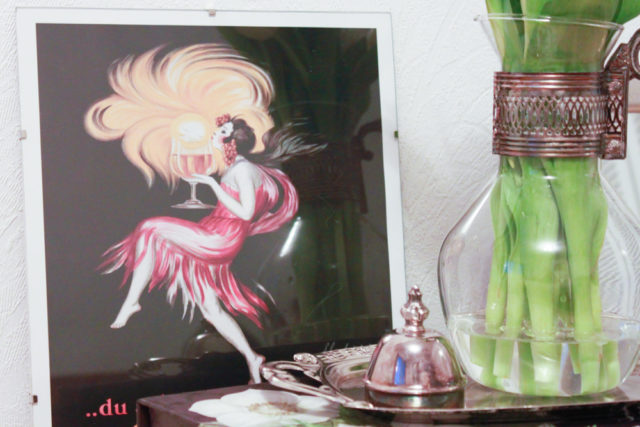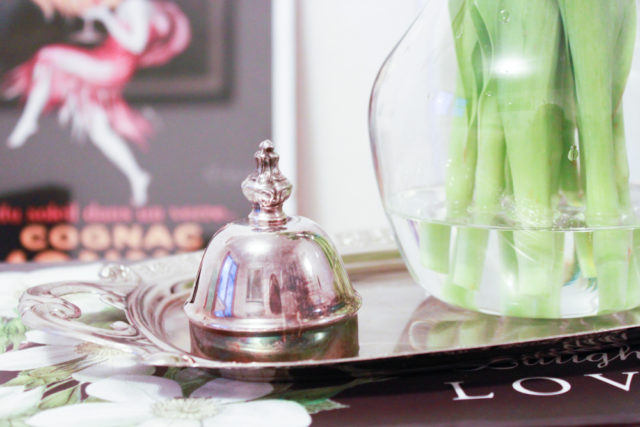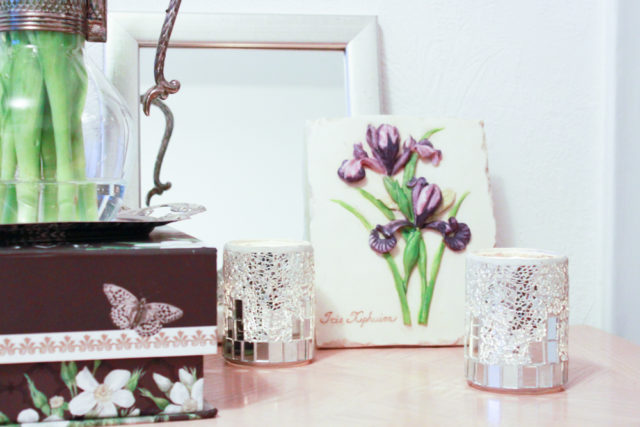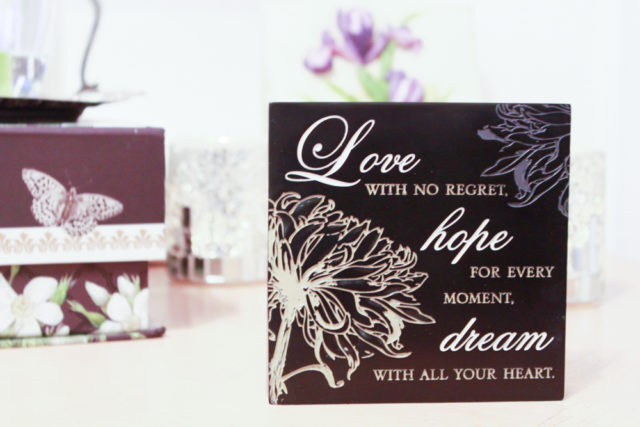 Well, and there you have it my friends…whether you are looking to just incorporate a few one of a kind pieces into your existing decor, or to create an entire display, $50 at Value Village can take you a long way.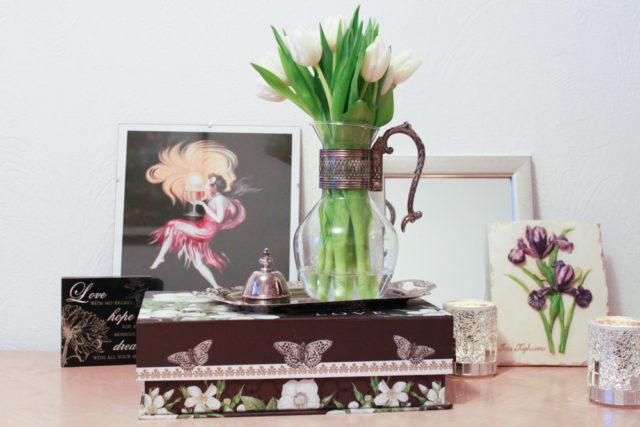 Another really neat thing about my shopping night was that one of the store managers gave me a behind the scenes of the whole process. Aside from accepting donations (for which they offer a discount on their merchandise), Value Village purchases their clothing from local nonprofit organizations. More than 100,000 items are out on the sales floor at any given time, carrying everything from clothing and accessories, to housewares and electronics. Up to 10,000 new items are placed on the floor daily, and any items that exceed their in-store 'season' are then further passed down to charities or recycled. Love how everything keeps getting re-used.
xo

All housewares c/o Value Village.