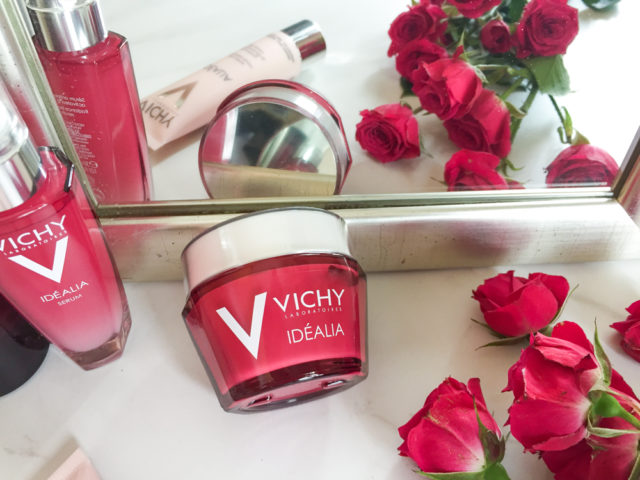 During the last few years I've noticed a gradual change in my skin. As someone who has combination skin, keeping oiliness at bay and adding minimal moisturization was my skincare ritual for years. However, over the last few years one of the biggest changes I've experienced is just how dry my skin has become outside of my T-zone. And more recently I noticed some new fine lines much to my dismay. In retrospect, there was a time when I took my youthful skin for granted and as a result am paying more attention to taking better care of it now.
I was offered Vichy's Idéalia range to try. Vichy really put some thought into Idealia by exploring the influence of a fast-paced lifestyle and how stress, fatigue, and lack of sleep impact our skin quality. Ummm…guilty as charged. The Idéalia line is an antioxidant complex made up of blueberry extract, fermented black tea extract and Vichy Mineralizing Thermal Water (no parabens) to provide visible results in 8 days. The line boasts to even complexion, refine pores and most importantly smooth lines. Excited to try this one? You betcha!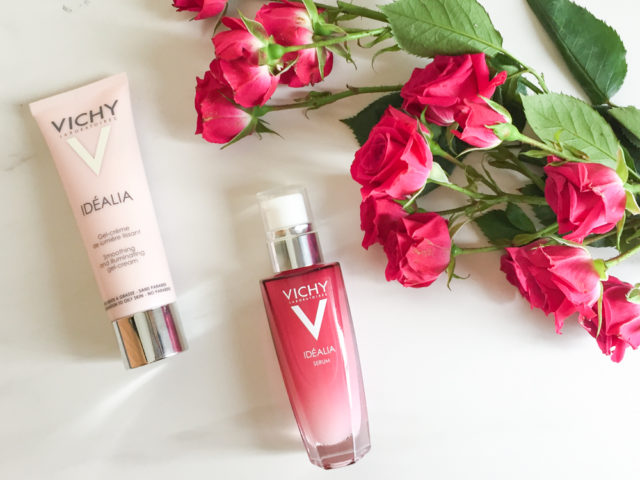 MORNING ROUTINE
After a 'wake up' splash of water on my face I use the Idéalia Radiance boosting antioxidant serum. It goes on beautifully leaving my skin silky. This serum contains licorice root extract amongst other goodies and has the most wonderful scent reminiscent of a garden of roses. Although the serum absorbs quickly I still prefer to busy myself with other morning routine tasks (like brushing my teeth) before applying the Smoothness & Glow Mattifying gel cream. This cream is even more fragrant and goes on luxuriously over the skin. The formula is perfectly balanced for combination skin to provide enough moisturization to dry areas while remaining light enough for oily areas. It leaves the skin with a nice glow and a velvety matte finish.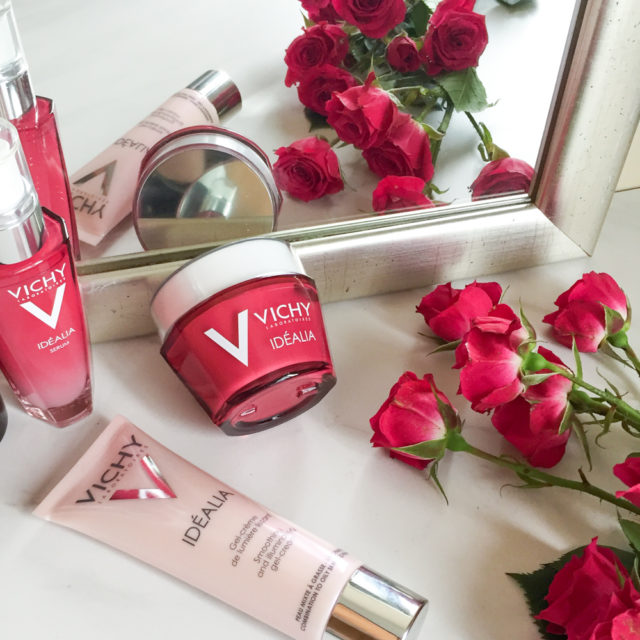 BEDTIME ROUTINE
After cleansing my face I use a cotton pad to apply the Radiance activating Night peeling care. The name sounded a bit scary at first and I was concerned it might leave my face red (like after a peel) but it was very gentle and went on just like a toner. I could be wrong but I have a feeling that this might be what really helps the fine lines and to reveal more youthful skin. Lastly, I follow up with the Smoothness & Glow Energizing cream to help improve skin texture as my night cream.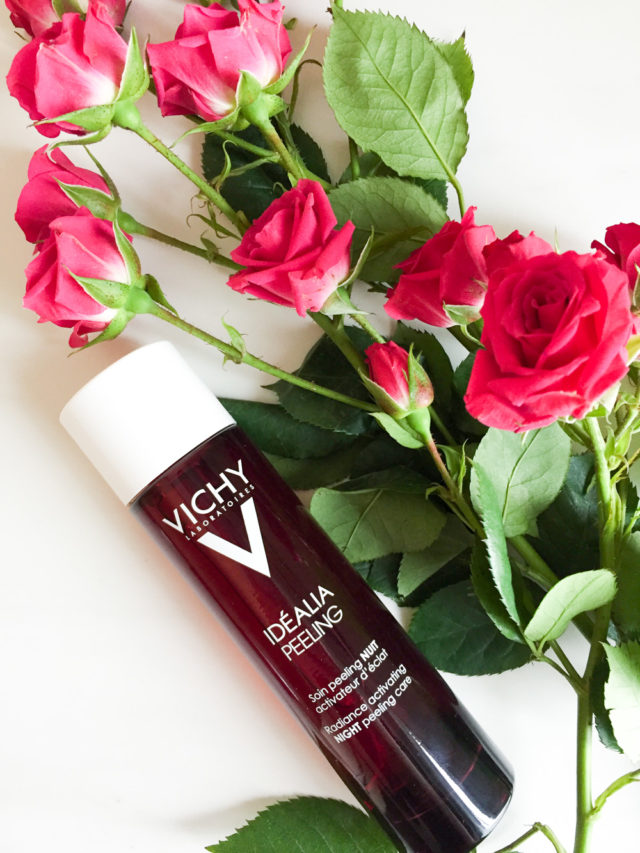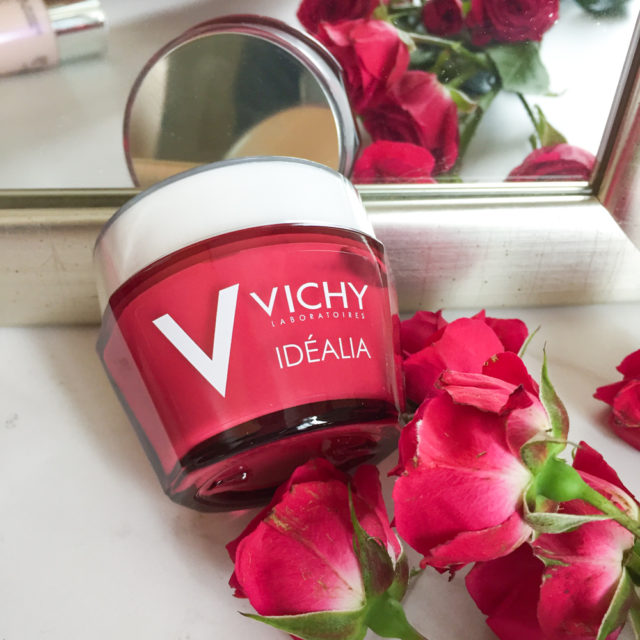 THE RESULTS
The Vichy Idéalia range exceeded my expectations. And it did what it said! After about a week I had noticed an improvement with fine lines appearing smoother and after 2 weeks they were barely visible. I had become so obsessed with the fine lines that I wasn't even paying attention to my pores, but upon writing this review as I took a closer look at my face for the 'final' results – my pores are barely existent in some areas and appear visibly reduced everywhere else. I also noted a more even complexion. Very pleased with the results and I still can't get over the wonderful scent. Let me know if you've tried any of these Vichy products, or if you have any questions about my experience with the line!
xo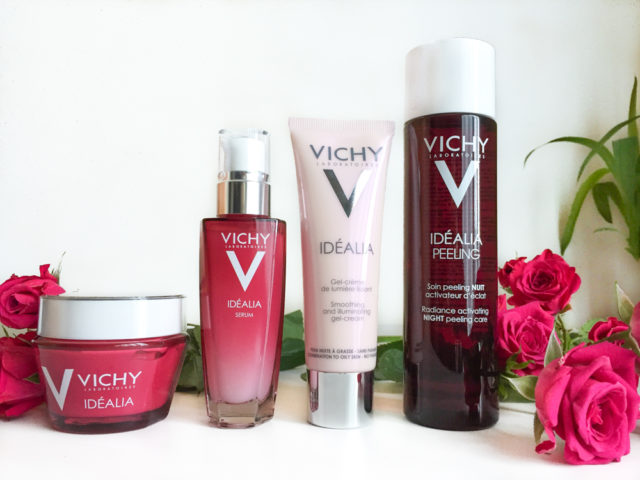 A very special thank you to Vichy for gifting me this lovely range of products to try. All opinions expressed are my own.