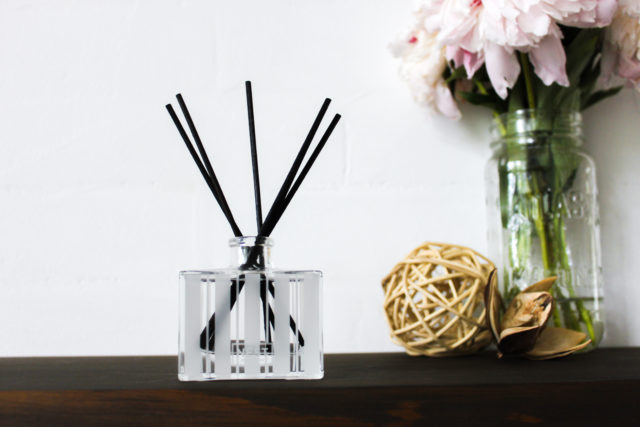 Is it just me or has the month of July flown by in the blink an eye for anyone else? It didn't actually hit home until I logged into WordPress (for what seemed like not more than a few days absenteism) to see that I had only posted twice this month.
As I bow my head in shame and disappointment of how bad a blogger I've been lately, I can't help but admit that I finally burnt out. While I had felt it coming on in the last few months I didn't expect it to hit me quite like it did. I guess all the countless late night and early morning wake ups finally caught up to me. I kid you not I must have slept for 2 days straight last week and it still didn't feel like enough.
After subconscoiusly disconnecting from social media a little bit I took some time out to enjoy the simple things: relaxing at home. Which in turn inspired me to write this post in wanting to share some of the things that I enjoy at home. Simple things that are easy ways to freshen up your home and create a calming and soothing ambiance to live in. Things that if you're stressed out can hopefully uplift your spirits.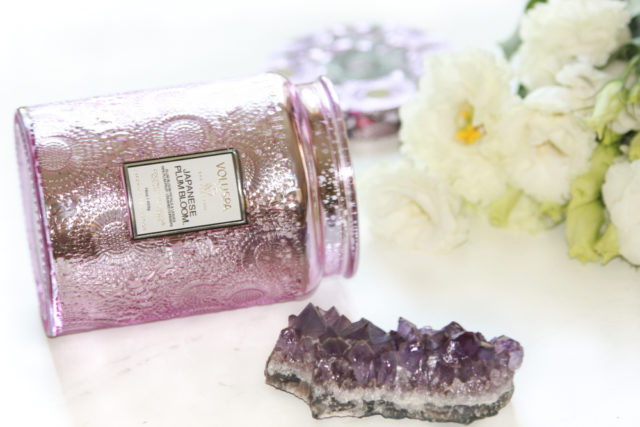 FIRST STEP: CANDLES, ALWAYS CANDLES.
I don't know about you, but when I think of relaxing candles are always at the top of my list. There's something calming about turning the lights down low and being surrounded by the warming ambiance of candlelight. I've always been a fan of candles and enjoy using them throughout my home not only for ambiance but to enhance the decor as well. For years I've been a fan of the Bath & Body Works ones and have been enjoying Voluspa candles as of late. I haven't tried the Diptyque candles yet but they are on my wish list for sure.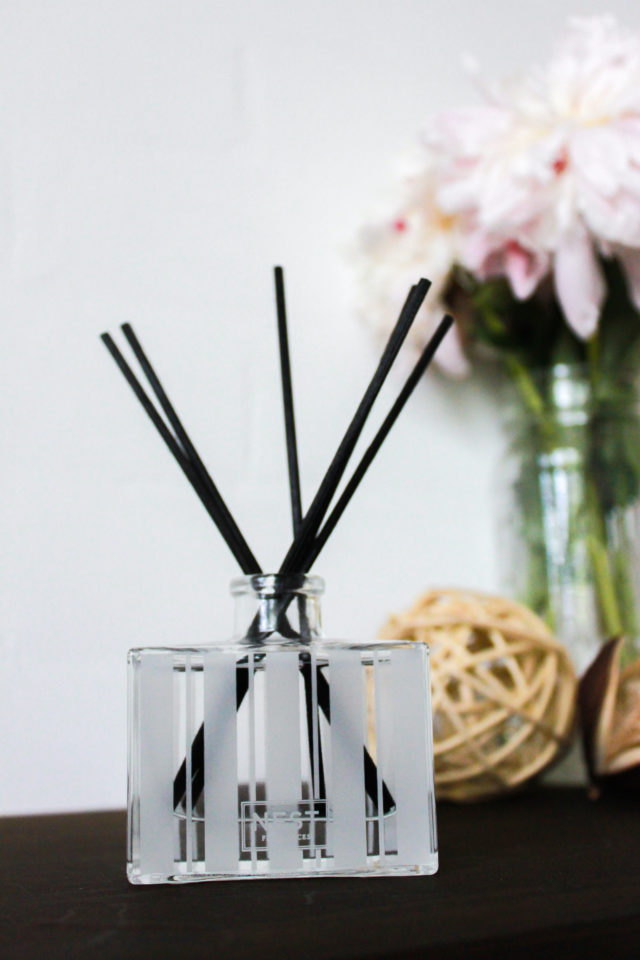 SECOND STEP: ADD SUBTLE FRAGRANCE
I've always enjoyed a subtle fragrance throughout the home and have used many different kind of products for this. A favourite for a while now has been  reed-diffusers and these are often scattered throughout my home. I was fortunate to receive some PR samples from NEST Fragrances, in celebration of launching some new products and scents.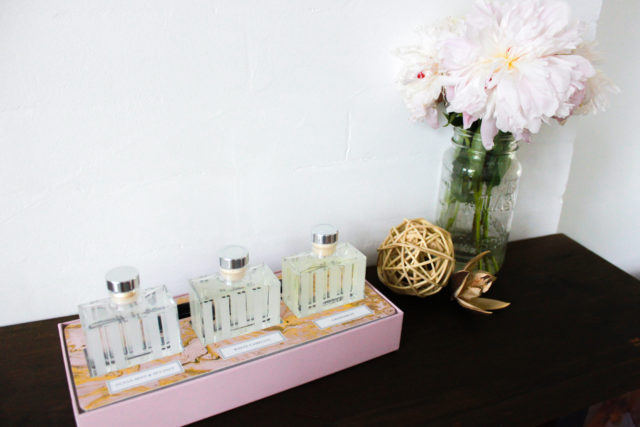 This limited edition NEST Fragrances Petite Reed Diffuser trio is available for the summer and comes in three lovely scents: White Camellia, Grapefruit, and Ocean Mist & Sea Salt. These luxury reed diffusers product a strong, yet not overpowering scent that envelops the room it's in with a fragrant scent of summer.
White Camellia (new for 2017): White bouquet of fresh camellia, wisteria and Indonesian jasmine intermingled with crisp notes of white tea and amber.
Grapefruit: Pink pomelo grapefruit and watery green nuances are blended with lily of the valley and coriander blossom.
Ocean Mist & Sea Salt: The refreshing essence of a gentle ocean mist is combined with hints of sea salt, white tea and coconut.
The diffusers retain their scent very well and each diffuser is meant to last for up to 1 month. I would recommend using it in a smaller, more enclosed space for optimal benefits of the fragrance. The boxed set is now available in Canada at Saks and Nordstrom stores.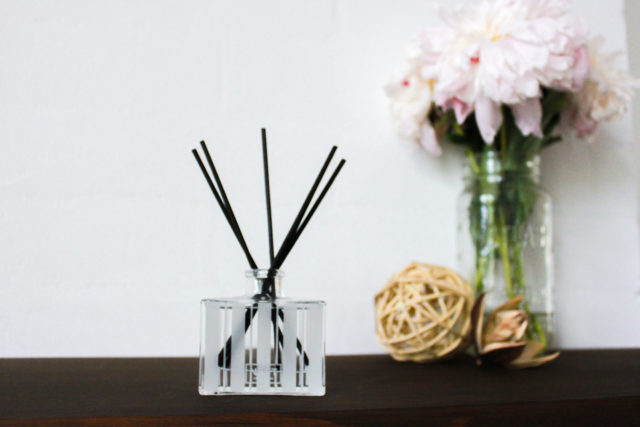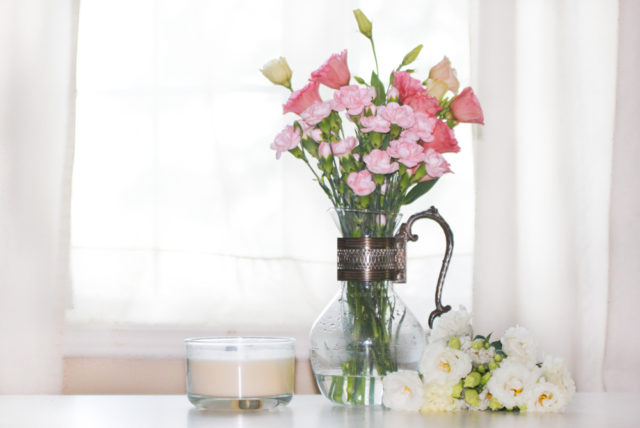 LAST STEP: FRESH CUT FLOWERS
There's something to be said about the difference a bouquet of fresh cut flowers can make in your home. Personally I find them so pretty to stare at that they are instant mood lifters for me. Fresh cut flowers can also liven up decor and simply bring some vibrant life into an otherwise boring space. And they really do make you feel good.
Hope you enjoyed my roundup of the things I've been using lately. Candles, reed diffusers and fresh cut flowers are easy ways to freshen up your home without having to make too much of an investment. They also do wonders for seasonal decorating.
Would love to know what you do, or use to unwind. Or other things you do to make your home more inviting.
xo