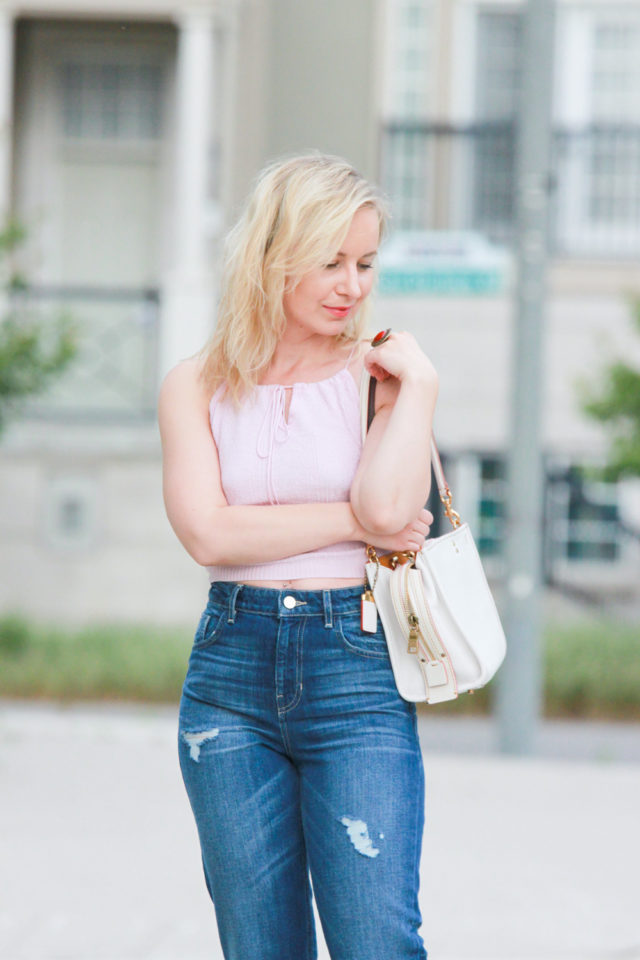 As I write this I catch a glimpse through the window to see yet another looming grey cloud approaching. I'm not sure I can recall a summer where we've seen so much rain. Not that I'm complaining. But it has impacted my outfit choices most certainly. I don't know about you, but the last thing I want to do is get all dolled up when it's wet and dreary out. As a result I find myself wearing a lot of jeans this summer. Especially ripped jeans with a distressed hem. I've amassed three pairs this season and find them in constant rotation.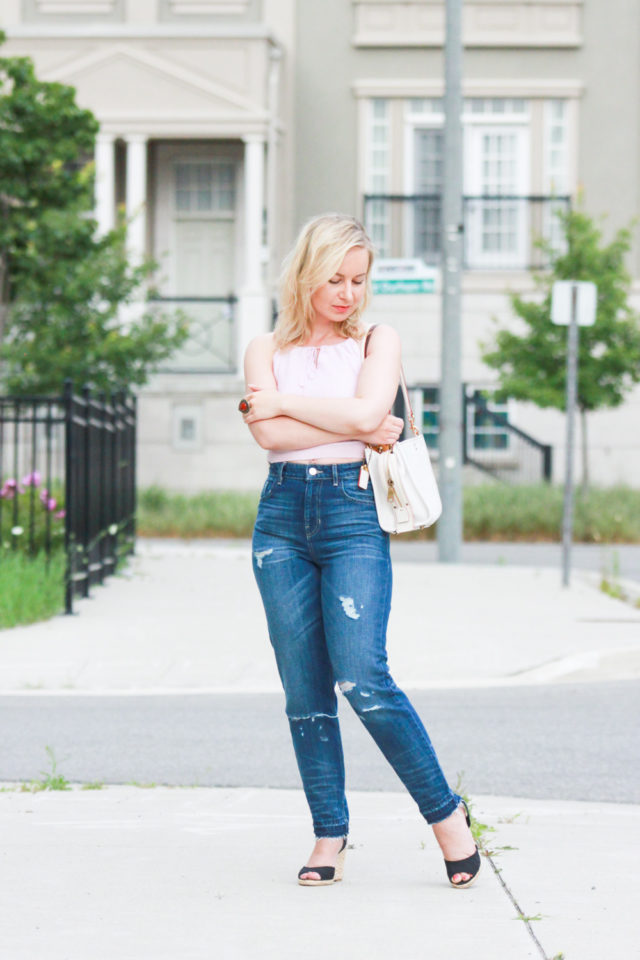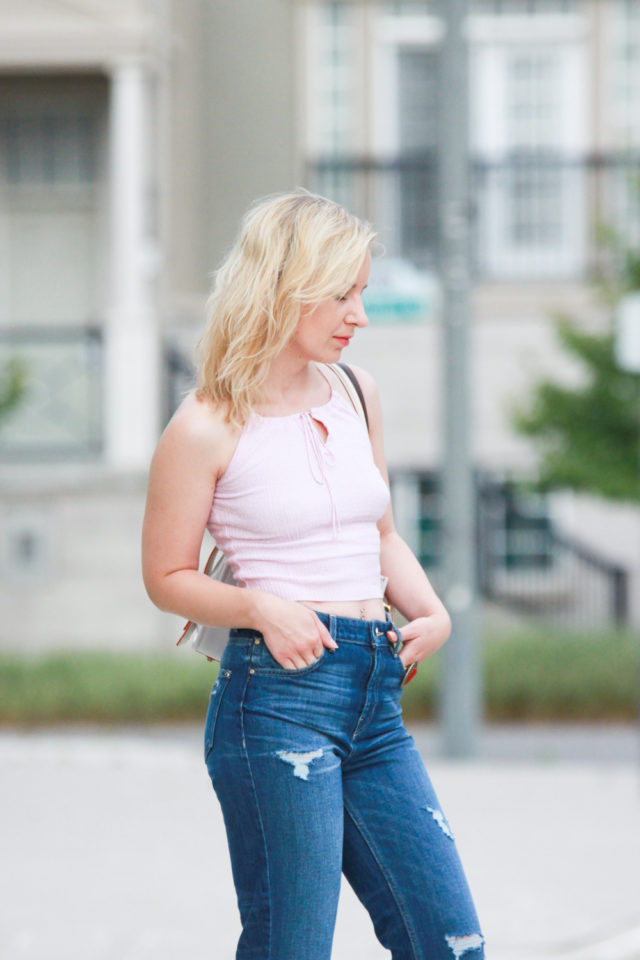 The latest addition are these 80's distressed high waisted jeans from Guess. They fit like a dream, especially for a relaxed fit. The raw hem has cute detailing along the bottom and is very on trend. It's also an incredible blessing not to have to get these hemmed. I'm pretty short and have to alter almost all my jeans, but this season the raw hem has been great to me. So if you're a shortie like me, this pair would be great for you. The 80's fit also comes in a lighter wash.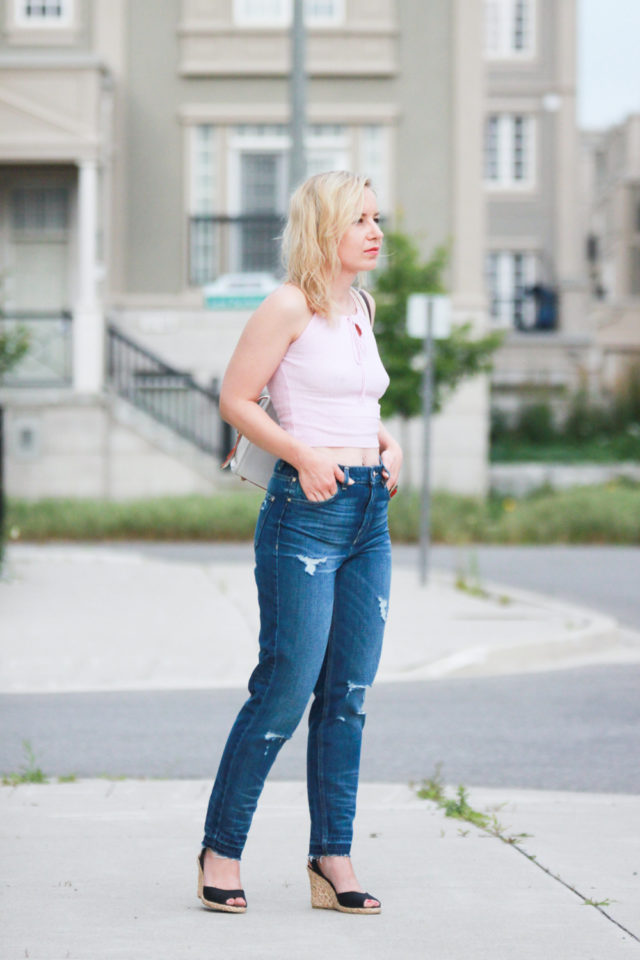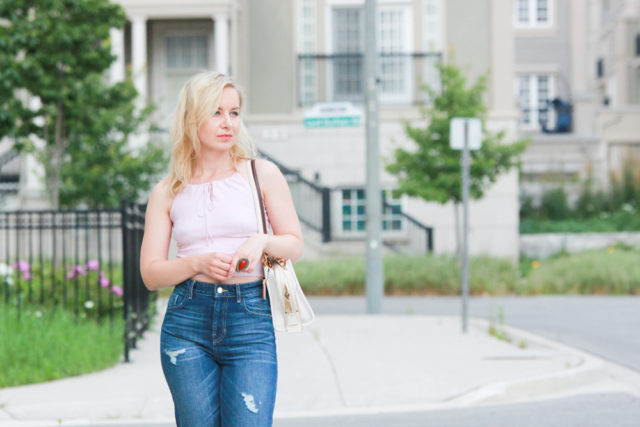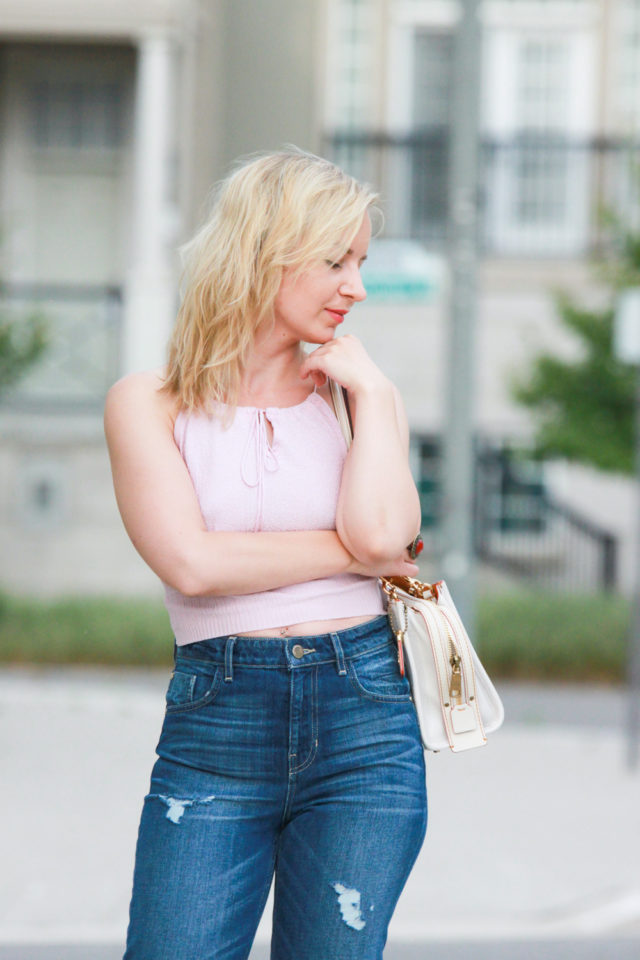 Of course I also really enjoy the subtle distressed detailing throughout, which for me seems to be a necessity these days. Whenever I throw on just a regular pair of skinny jeans they seem so dull and boring and I end up swapping them out for a distressed pair. I wonder if we'll ever be able to go back to plain jeans again?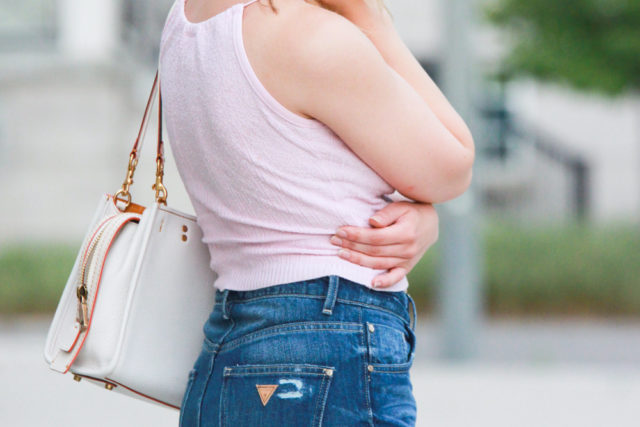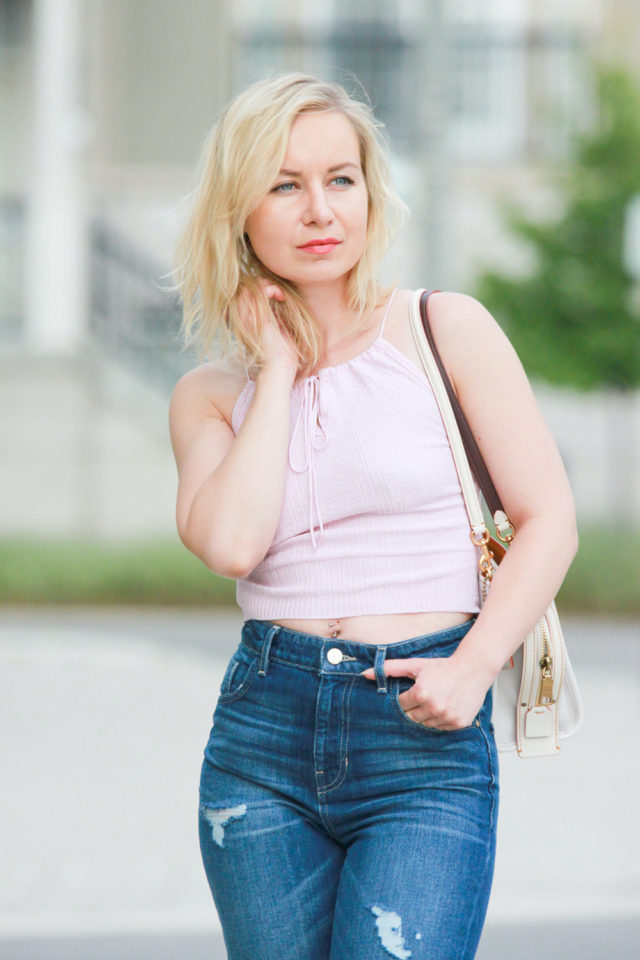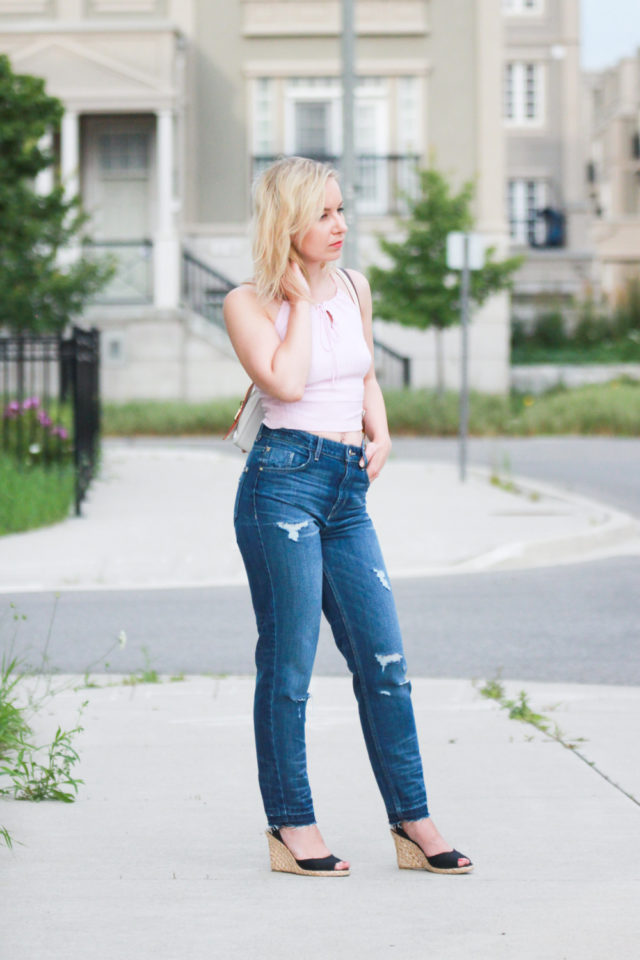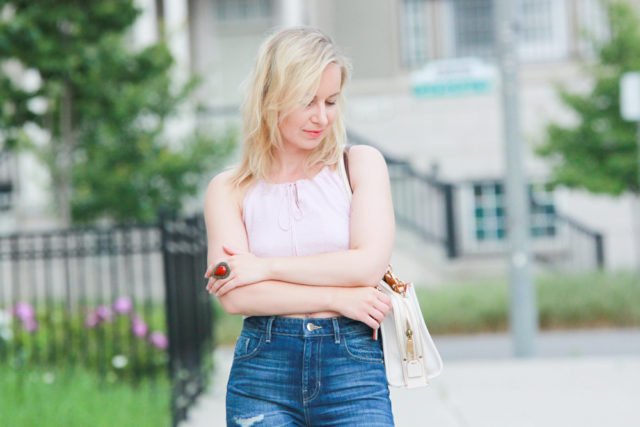 Jeans c/o Guess. Shoes, Winners. Bag c/o Coach. Ring, Samantha Wills. 
But what's your take on distressed high waisted jeans? Or just distressed jeans for that matter. Personally I'm happy to have a high waisted pair as I've found myself getting a little bored of the low waisted jeans. I feel a little bit more grow up wearing these LOL.
xo