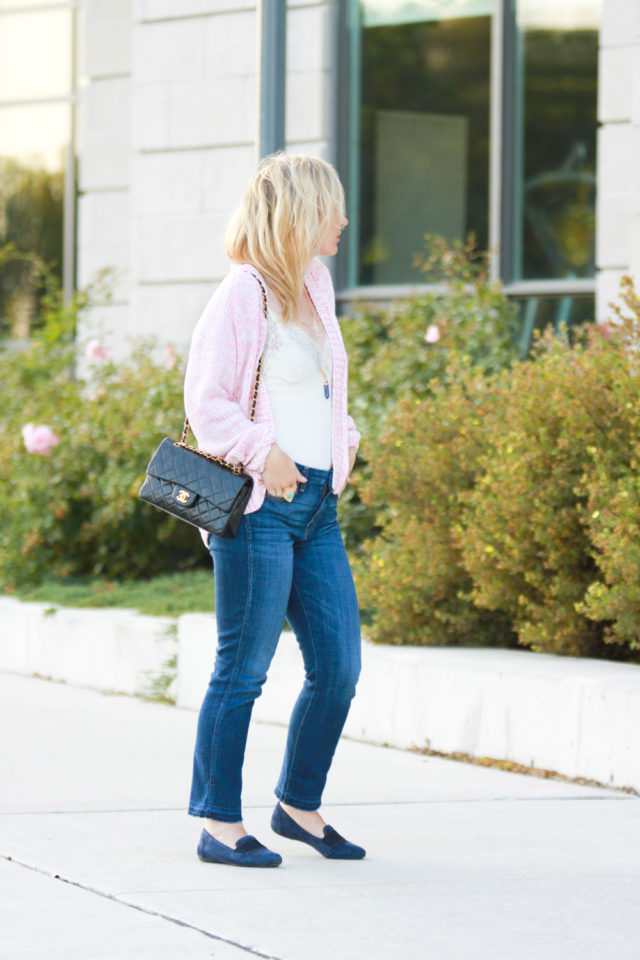 When it comes to running errands, there are times when I like to do so fashionably. This was one of those times. Reason for wanting to dress decently was pre-determined by the need to stop for dinner along the way. But at the same time the outfit needed to be comfortable enough for the errands. Jeans are usually my go to's for just that and lately I find myself wearing mostly 7 For All Mankind because they are seriously comfortable.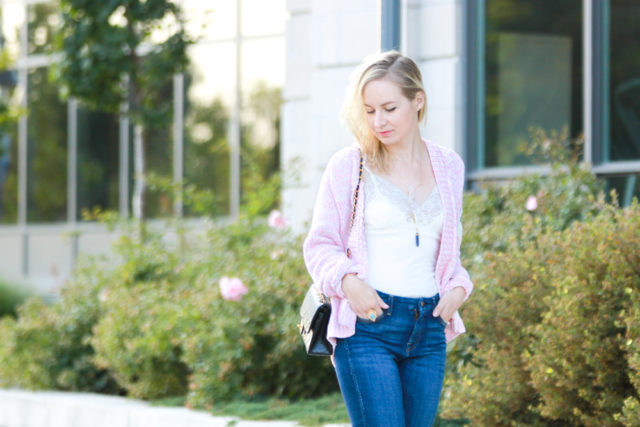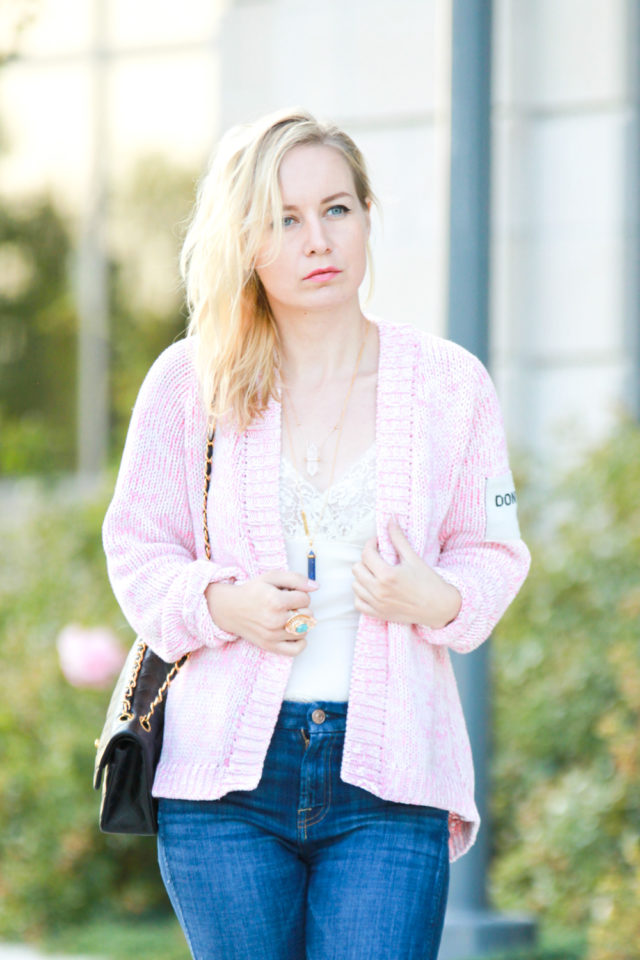 Now some of you are probably recognizing that the top portion of my outfit is recycled from a previous outfit post. It sure is! I warned y'all on Instagram that I will be abusing this pink cardigan and I wasn't lying. I've been wearing it everywhere nonstop – I love it that much (millennial pink issue I suppose).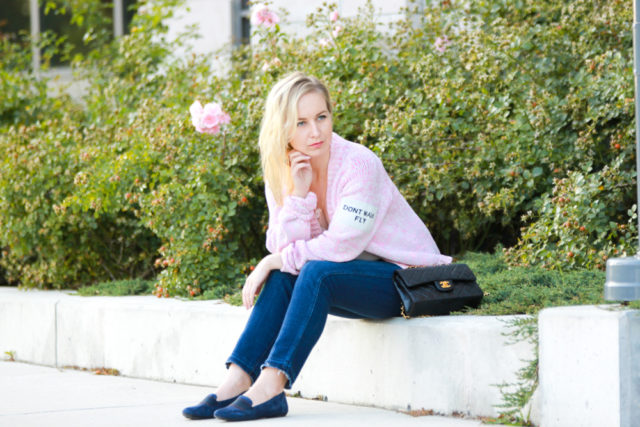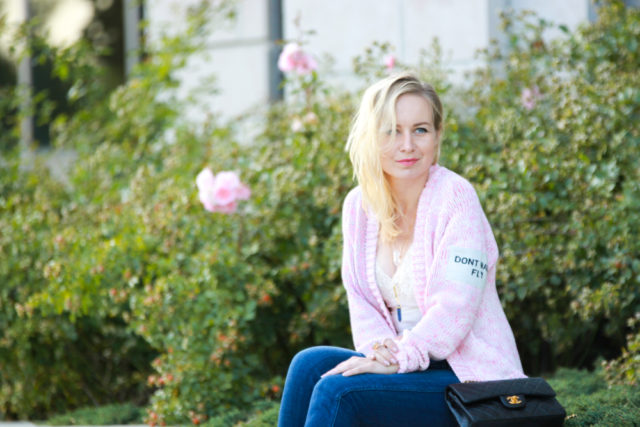 This outfit could easily have gone well with a plain white tee (had I opted for full on casual) but since I wanted somewhat dressy I wore it (again) with a lace cami. To keep the outfit fashionably on point (yet extremely comfortable to run around town in) I opted for blue suede loafers. Loafers are seriously trending this season and Geox pulled this design off so well. To be honest, I had the hardest time choosing between the blue and burgundy. I could not make up my mind and am grateful to the very helpful associate who helped make my mind up for me. While the burgundy would have been very hot for Fall, keeping inline with my colour scheme for the season we decided on the blue.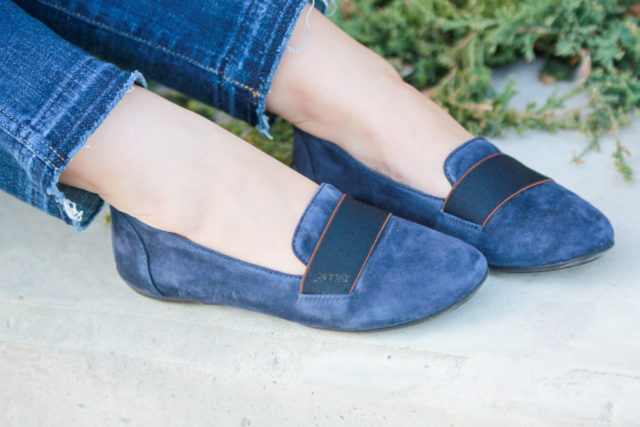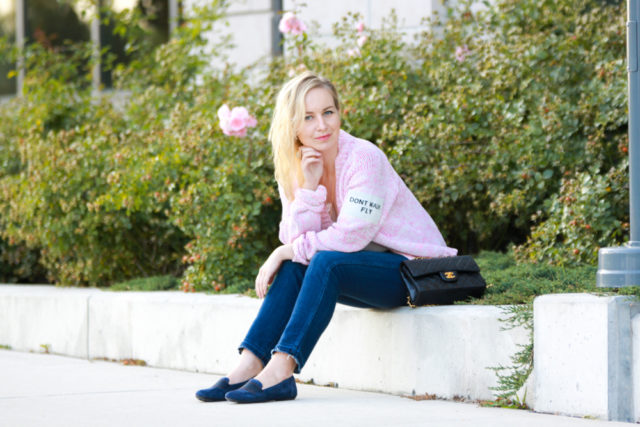 Now as much as I love a vast shoe collection, over the last year I decided that quality vs quantity should apply to shoes as well. This happened to coincide with the time I was re-introduced to Geox shoes and after having tried their quality Italian designs I knew I was headed in the right direction. Their stylish designs feature patented technology that delivers thermoregulated comfort in every shoe. And my blue suede loafers are no exception.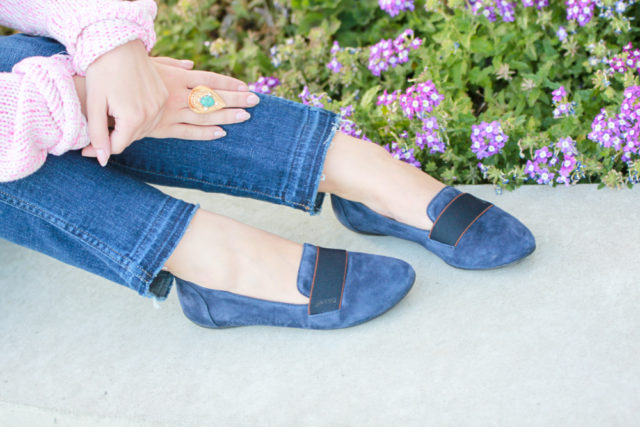 To complete the look I threw on some bohemian gems that I'm loving at the moment along with my Chanel bag, because frankly, that bag can make anything look classy and fabulous. Would love to hear what you like to wear for running errands. Drop me a line in the comments.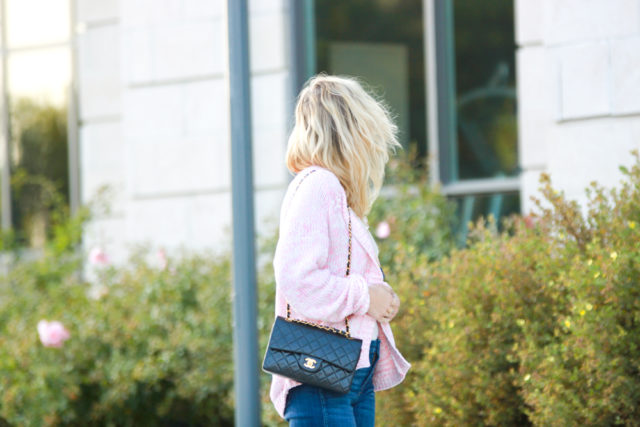 Cardigan c/o Bench. Cami, Victoria's Secret. Jeans, 7 for All Mankind. Shoes c/o Geox. Bag, Chanel. Ring, Lapis Necklace, Samantha Wills. Crystal Necklace, Enclave Gems. 
xo