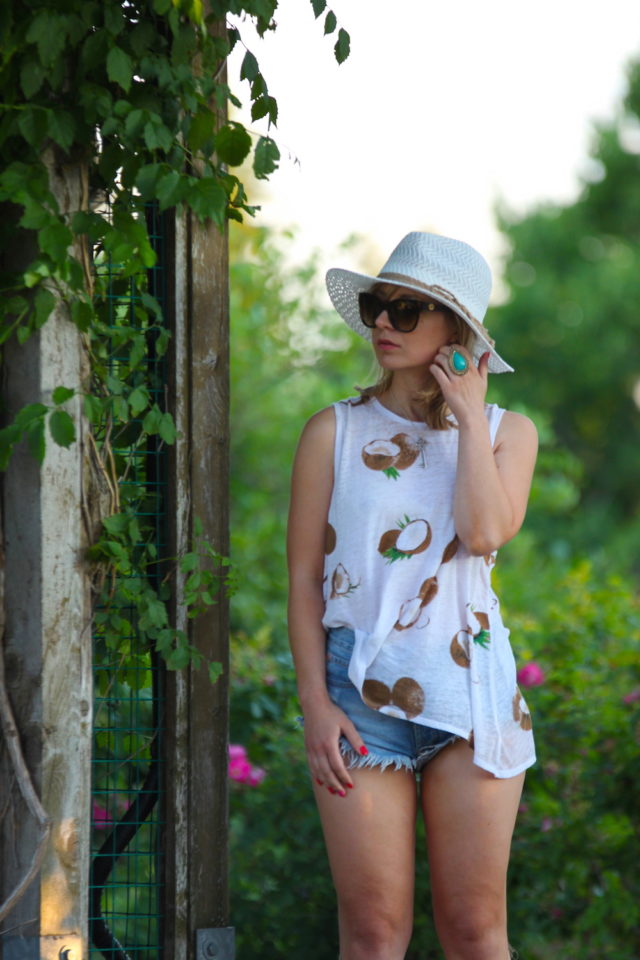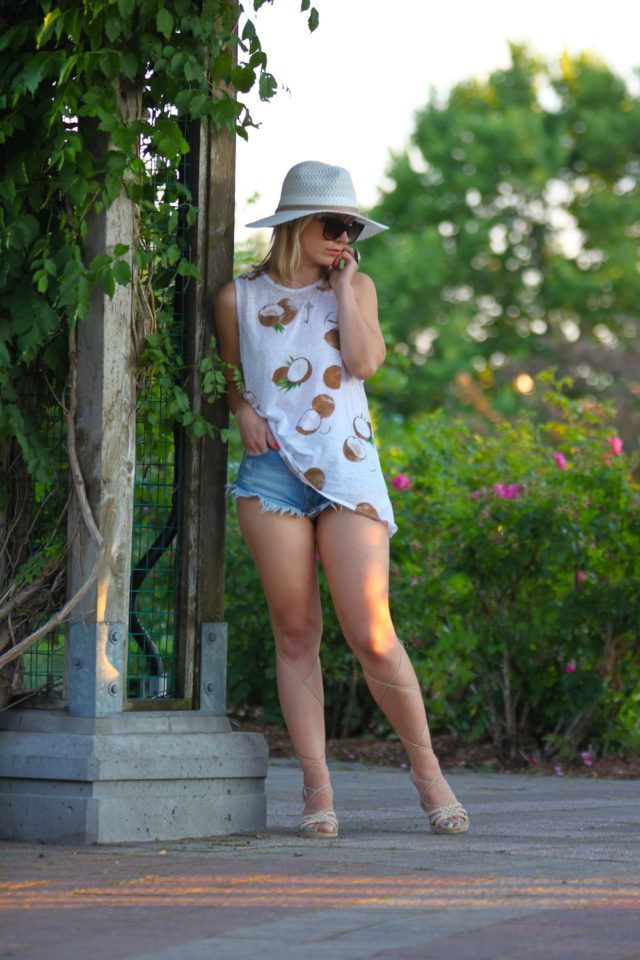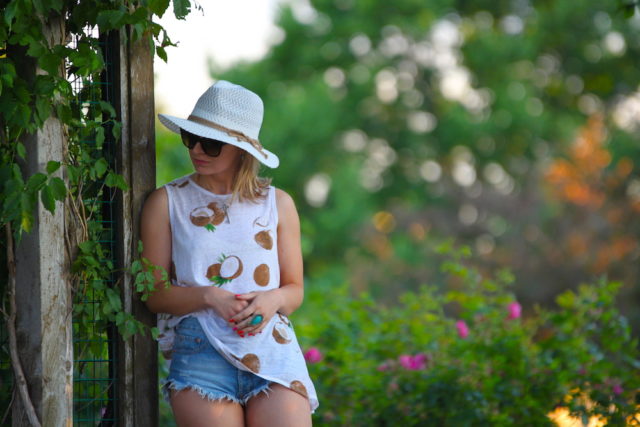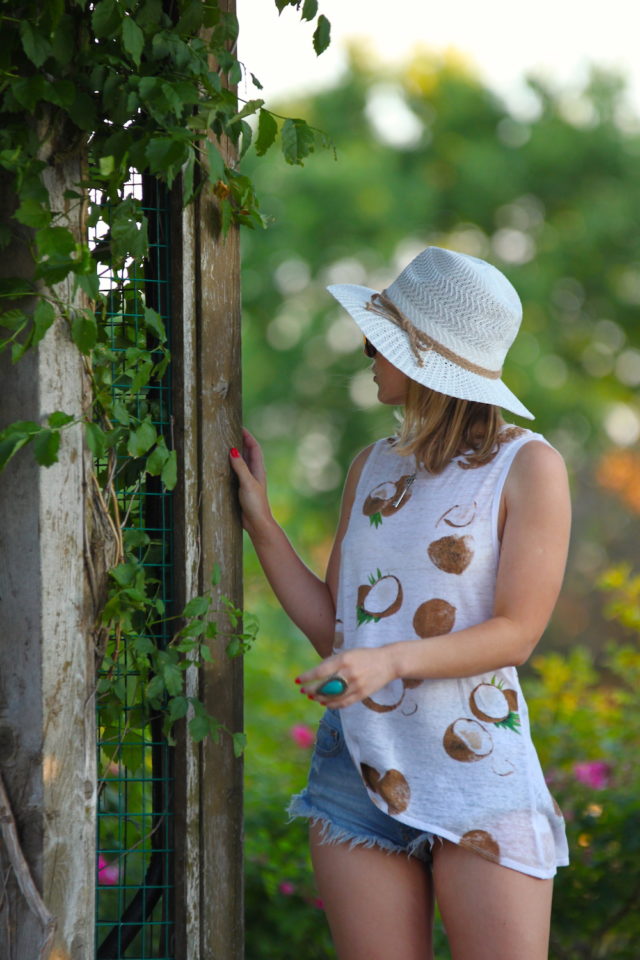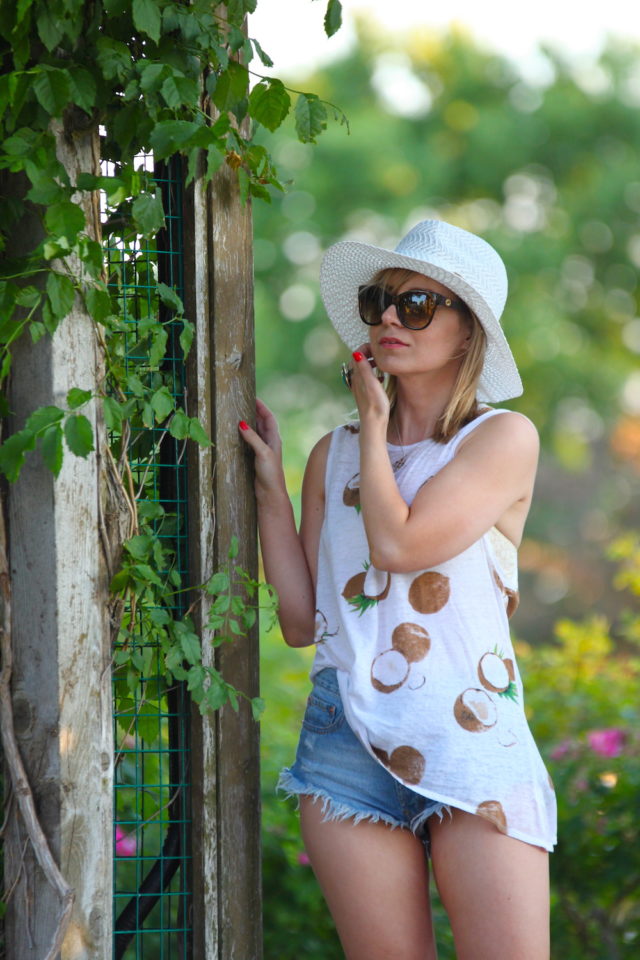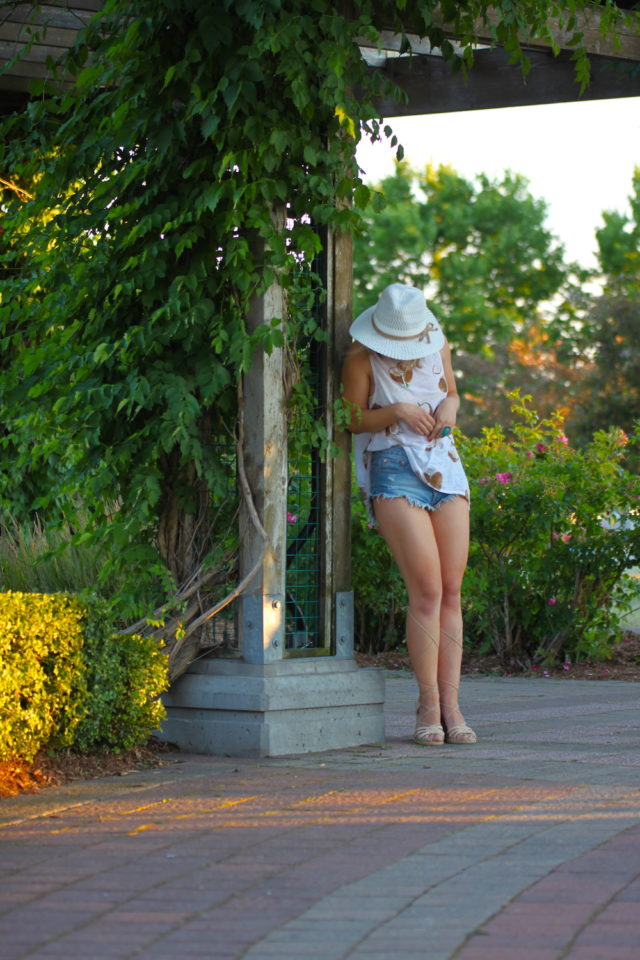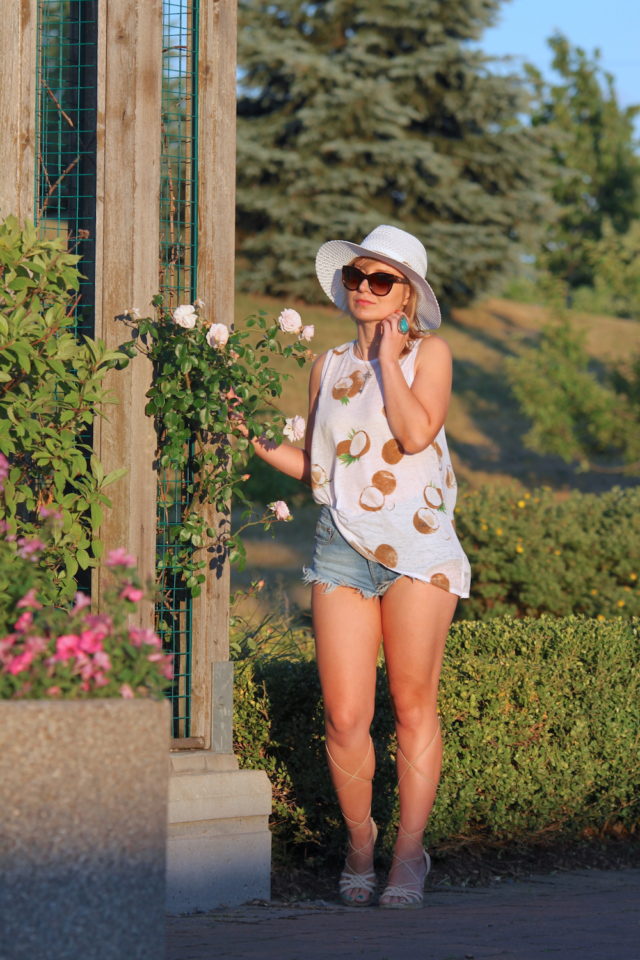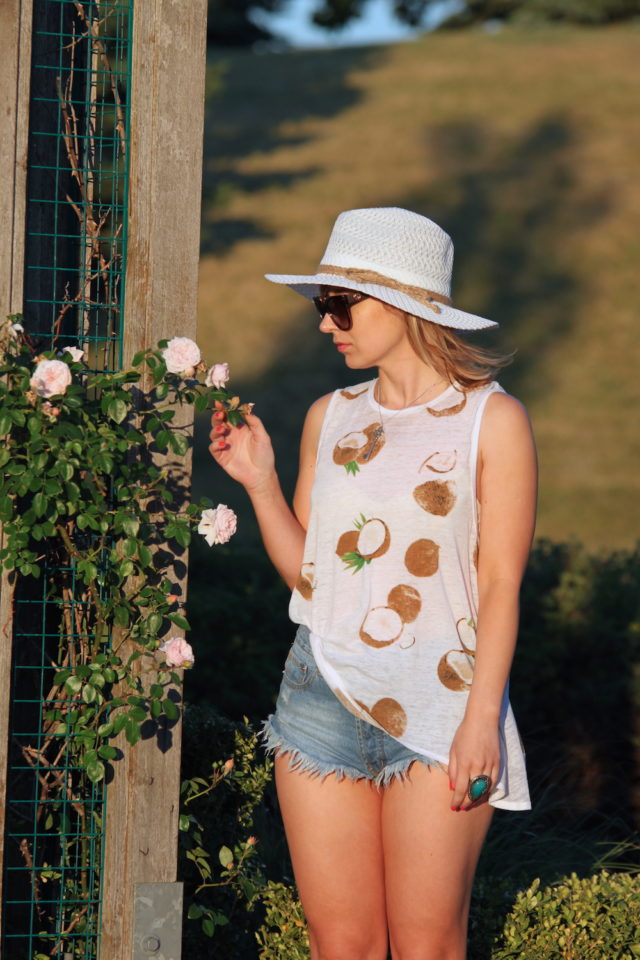 My love for coconuts extends past beauty and cooking products, it has now officially crept into my closet. The only thing missing in my life at this point is a coconut emoji. If someone could get on that, that would be great!
But aside from the coconut love, I did want to talk about denim cutoffs in this post. When this trend surfaced I was a bit skeptical at first. I won't lie, I immediately bought 2 pairs from Nasty Gal just to get on board with the trend but didn't quite have the guts to wear them. They sat dormant in my closet while I watched countless girls (and by that I don't just mean teenage girls, but adult women as well) wearing then seemingly having no issue with half of their asses hanging out. It took me a while to eventually wear them outside of the house, and even then, I made sure to wear them only to places where it would pretty much be just me, my boyfriend and Mother Nature. So I probably wore them out a total of two, if not 3 times last summer. Not quite worth the $70/80 investment per short. So now of course another summer rolls around and I still see everyone flaunting their shorts and backsides, and to be honest, the adult part of me was a bit envious that I was not as carefree as everyone else rocking this trend and not giving a hoot about what other people think and just baring it all. So this season I decided to liberate the youthful me (while also redeeming the spend) and wearing these babies as much as I can before summer is out. So if you're like me – and you're on the fence, you want to do it but just can't bring yourself to it – just do it! Try it, you might end up loving it. If you don't, worst case you put them back in your closet. Or just have fun wearing them around the house.
While I'm still not completely comfortable wearing denim cutoffs on their own, I've opted to style them with longer layered pieces overtop to minimize exposure of the butt cleavage while being able to show off the front of the shorts. I really like how they look with a maxi side slit top (like here), or even with a longer loose tank, like the coconut one I'm wearing here, where the hem of the tank covers my butt. You could even try a longer style vest (like here). In all cases, just beware when bending over.
Thoughts?