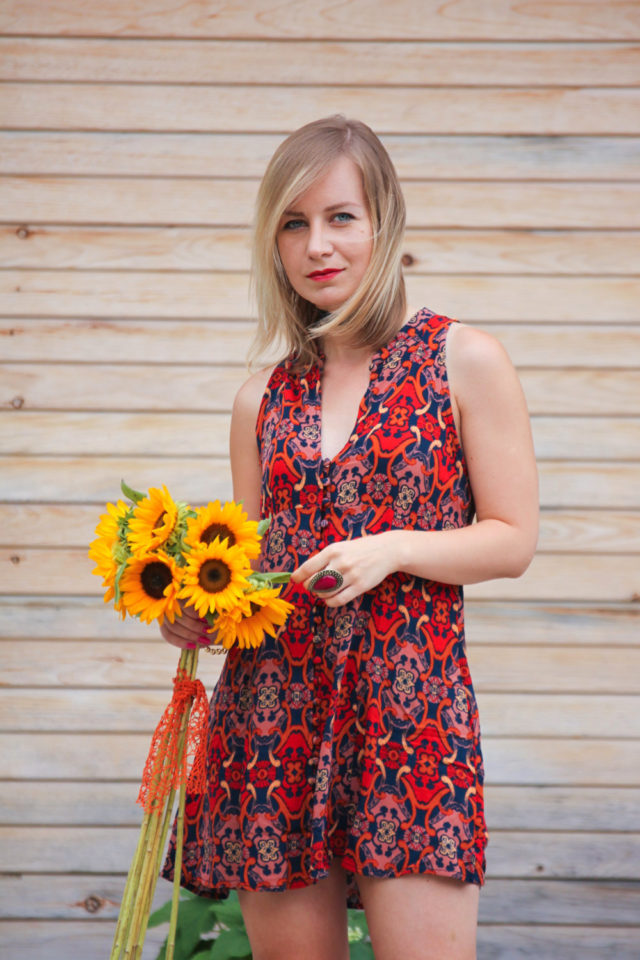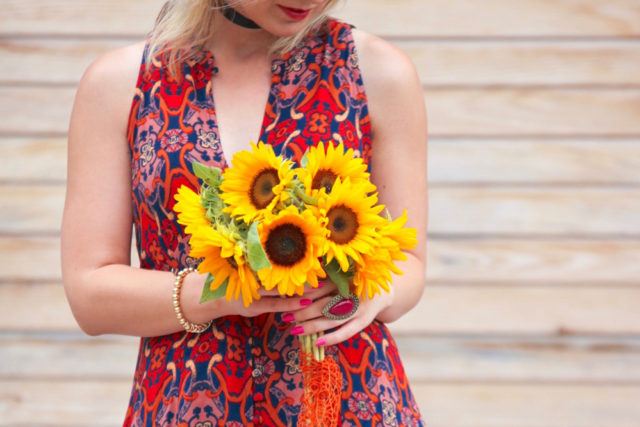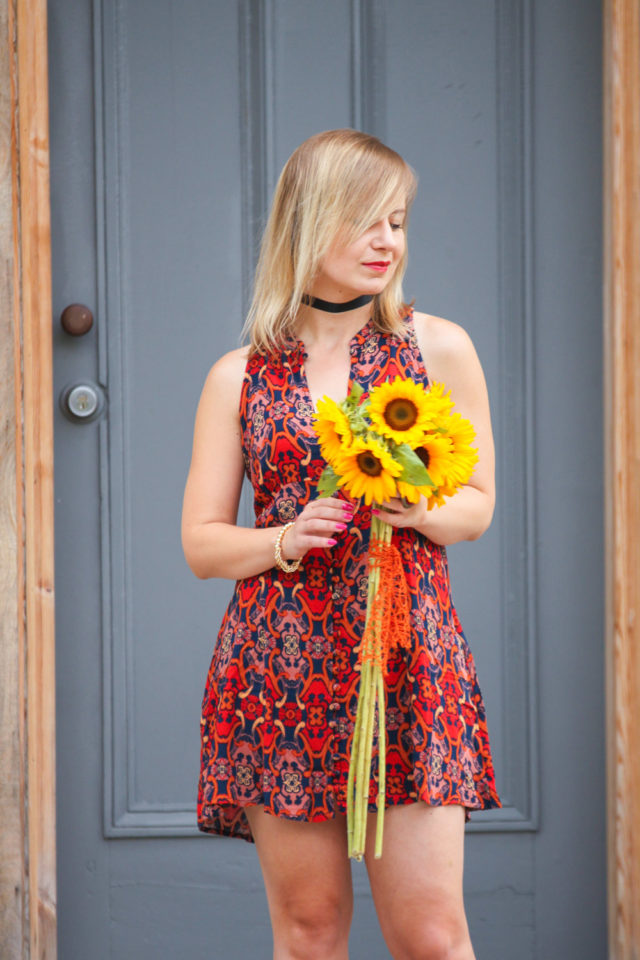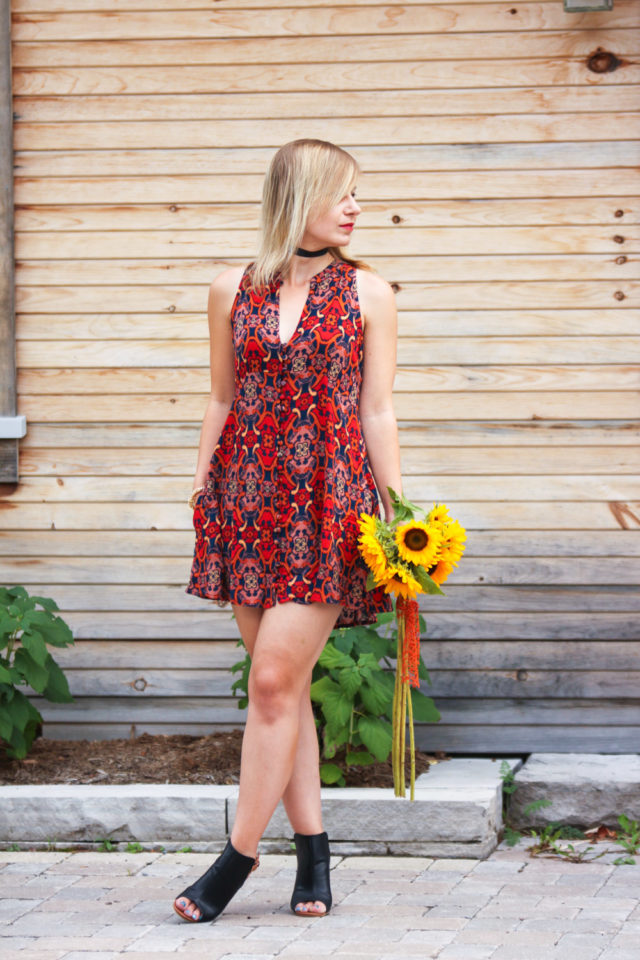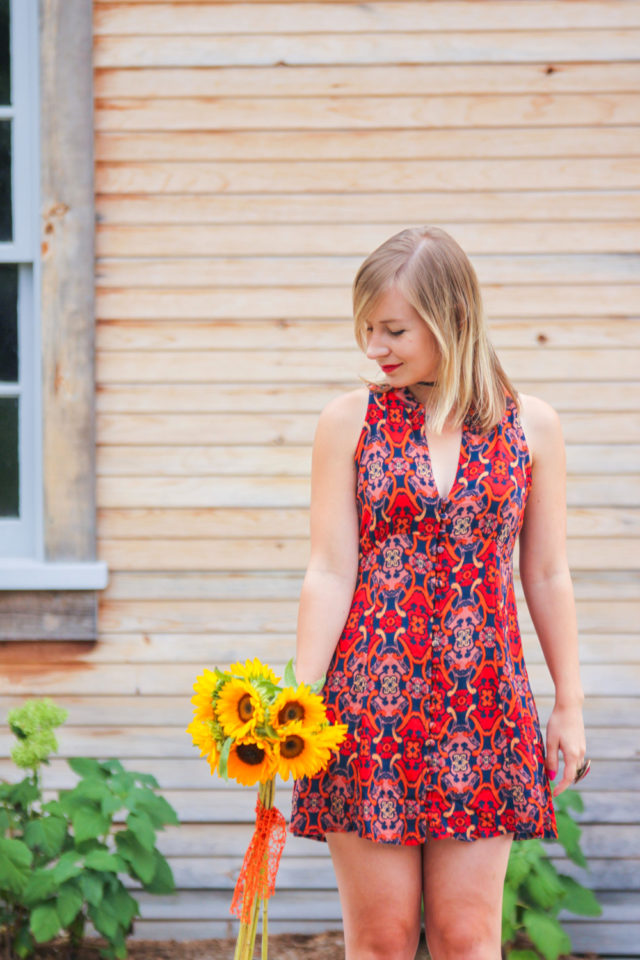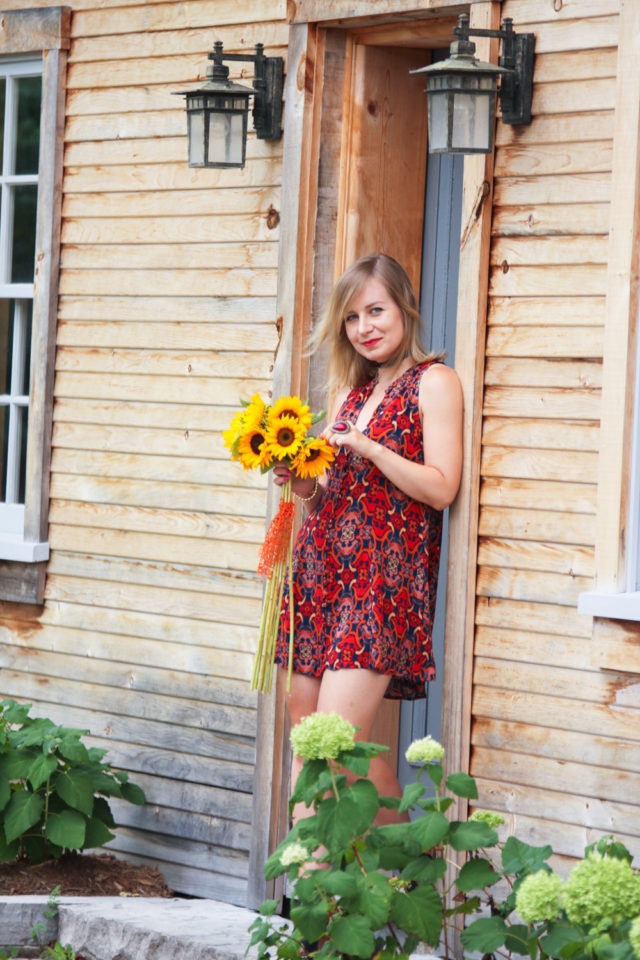 Tunic c/o Free People (here). Shoes, Pink Martini. Bracelet c/o Pinkstix. Ring, Samantha Wills.
When it comes to transitioning from summer to fall, it is often bittersweet for me. As much as I look forward to the exciting new colours and textures of the season, the summer girl inside of me cries a little for the loss of summer and skin baring warm weather. But with Fall come playful textures, deep and rich red and golden hues, and the ability to be more creative with your layering game. Enter that perfect transitional piece…
As soon as I laid my eyes on this tunic not only did I adore the cut, but I fell in love with the bold 70's nostalgia print. I tend to stick to cooler colours but the boldness of this print screamed fall to me, while the cut and length of the tunic appeased the eternal summer girl inside of me. And my absolute favourite part?? Pockets!! Yes, I do get excited over pockets on dresses and skirts.
The ultra short length of this tunic makes it the perfect dress for those late summer days and the colour palette will compliment those bold red and yellows we associate with fall. I am almost looking forward to slightly cooler temperatures so that I can start layering this tunic over pants and denim. It's pieces like this that help to ease my discontent about the end of summer days and Free People has been killing it this season with what I deem as oh so perfect transitional piece. It seems like most of their dresses were made with the intent to give you an effortless transition into fall (case in point here). What are some pieces you are really looking forward to wearing soon? Are tunics and summer dresses in your rotation for Autumn?
xo