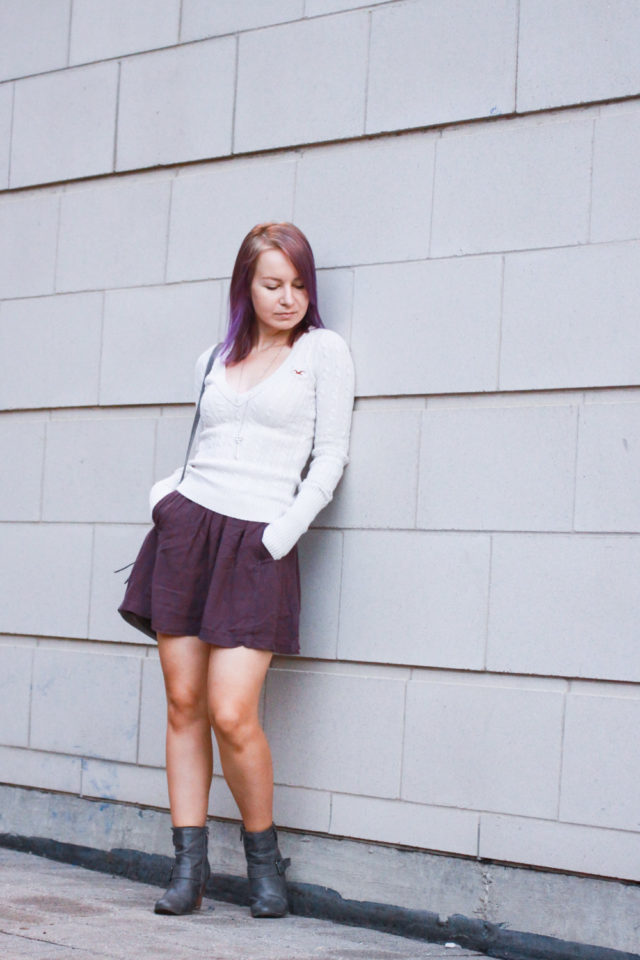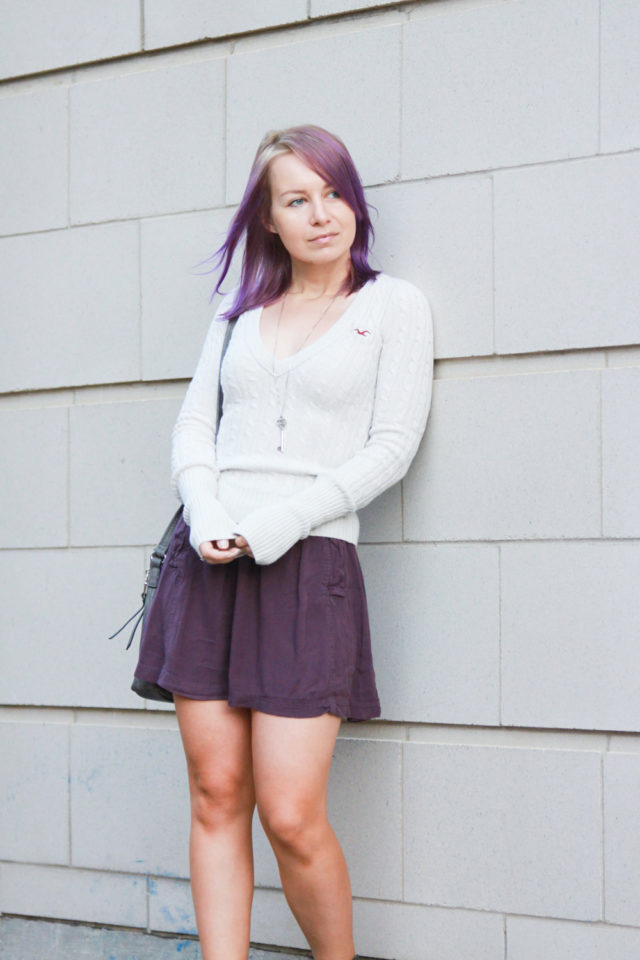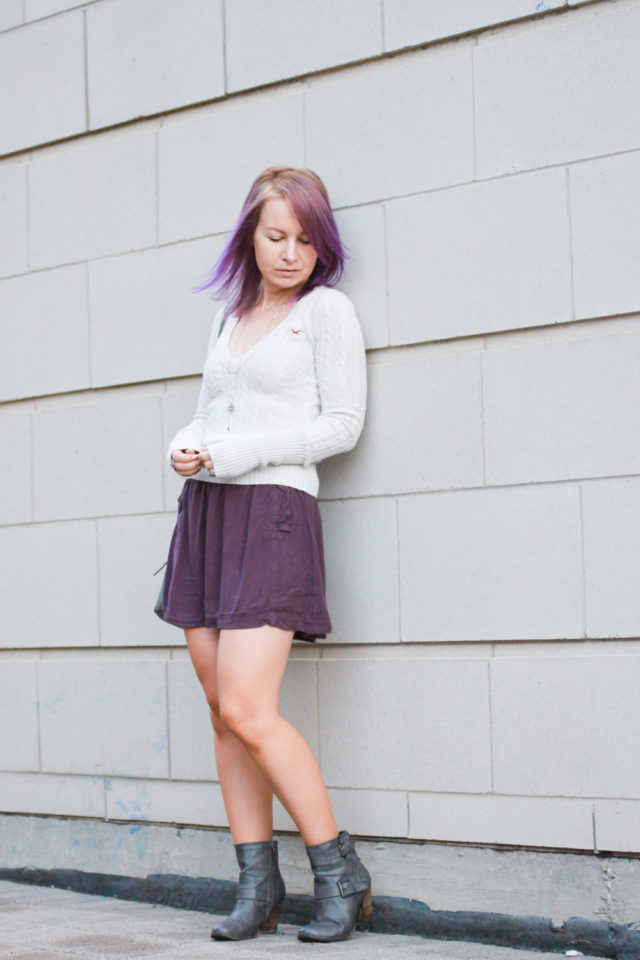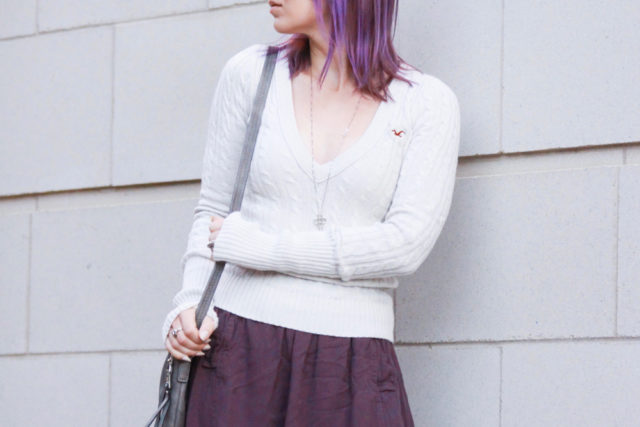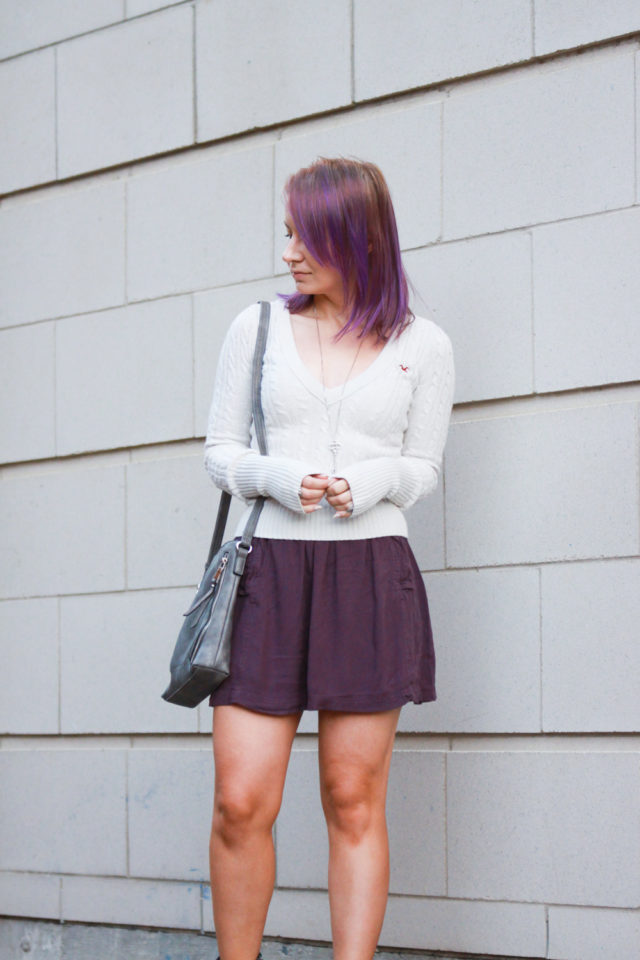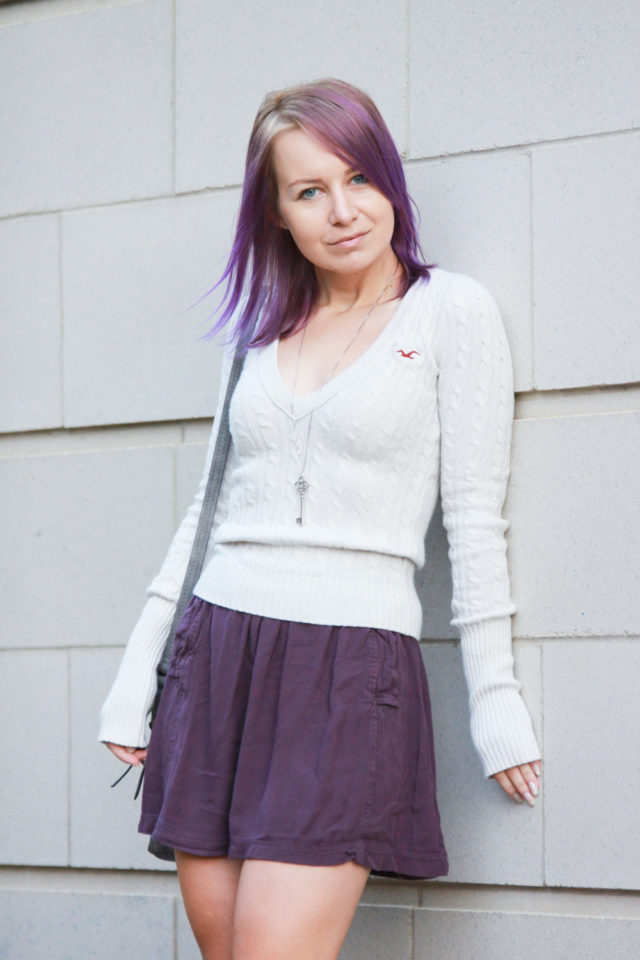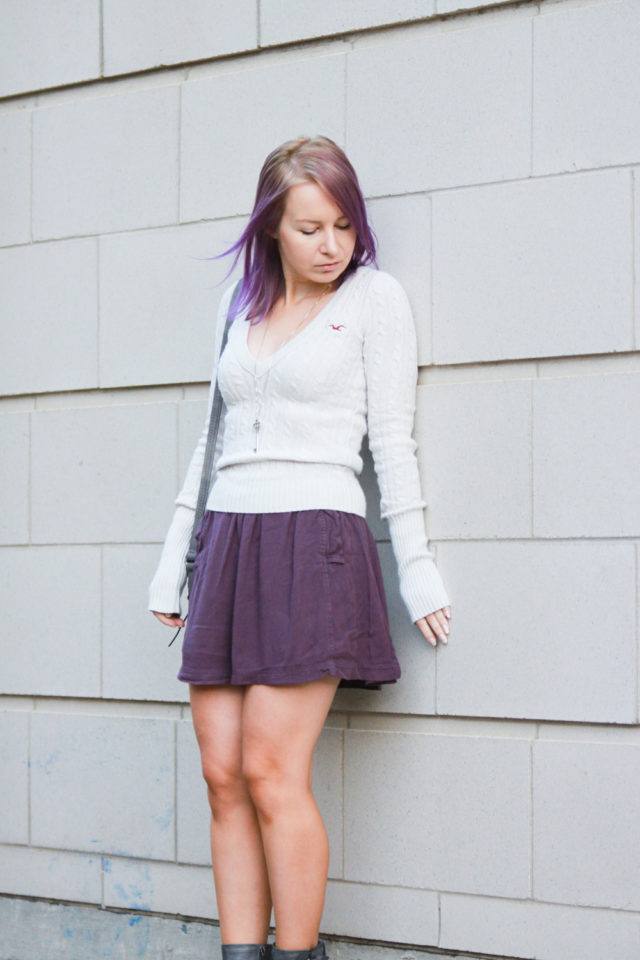 Knit, Hollister. Skirt, old. Boots, Dollhouse. Bag c/o Pinkstix.
It's always nice when a piece you like is still trending a few seasons later. I was getting ready to retire these booties yet I couldn't help but notice that ankle boots with buckles are everywhere this Fall season. So I'm going to keep wearing them. At the time when I bought them, booties were just starting to come out and ones with buckles were exceptionally scarce but being a rocker kinda girl I just couldn't resist their edgy look. And so here we are a few seasons later. Plus they match my new crossbody bag perfectly so I lucked out.
When looking for a garment to carry forward into future seasons or to stow away for vintage later go for a quality made garment so that it upholds better for future use. And most importantly take good care of your pieces by paying attention to the care labels when washing; cleaning and protecting your leathers, etc. Another thing is that nowadays a lot of garments are made from synthetic materials and these may not always give you longevity. Knits can be tricky but I wrote a post about how to care for them, you can check it out here.
xo