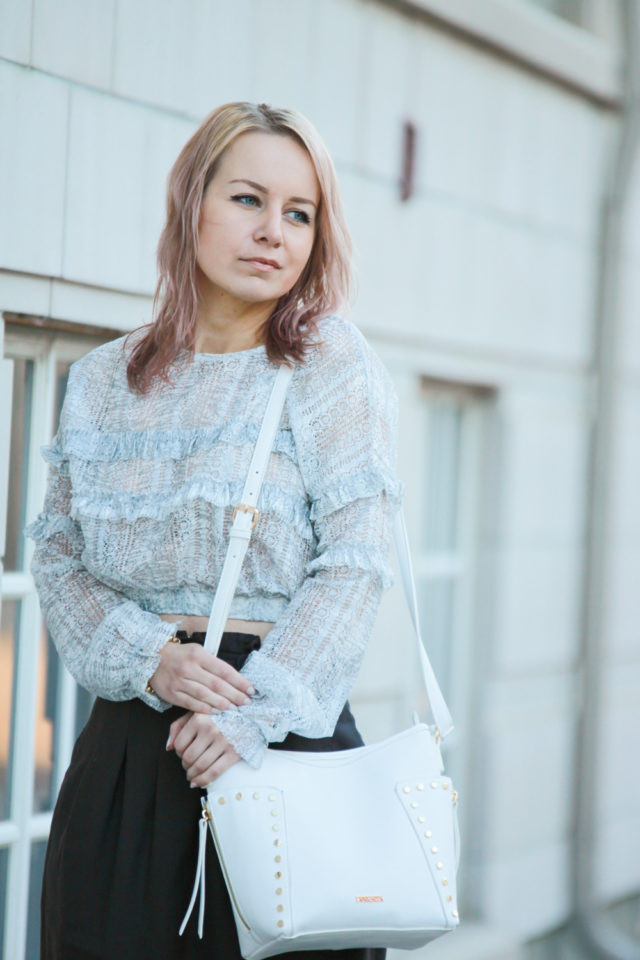 Ironically enough I'm ending the summer with a look that was shot back before Summer even started, which some of you can probably tell by my pinkish blonde hair. I didn't get a chance to post these earlier but with Fall fast approaching this look seemed appropriate again.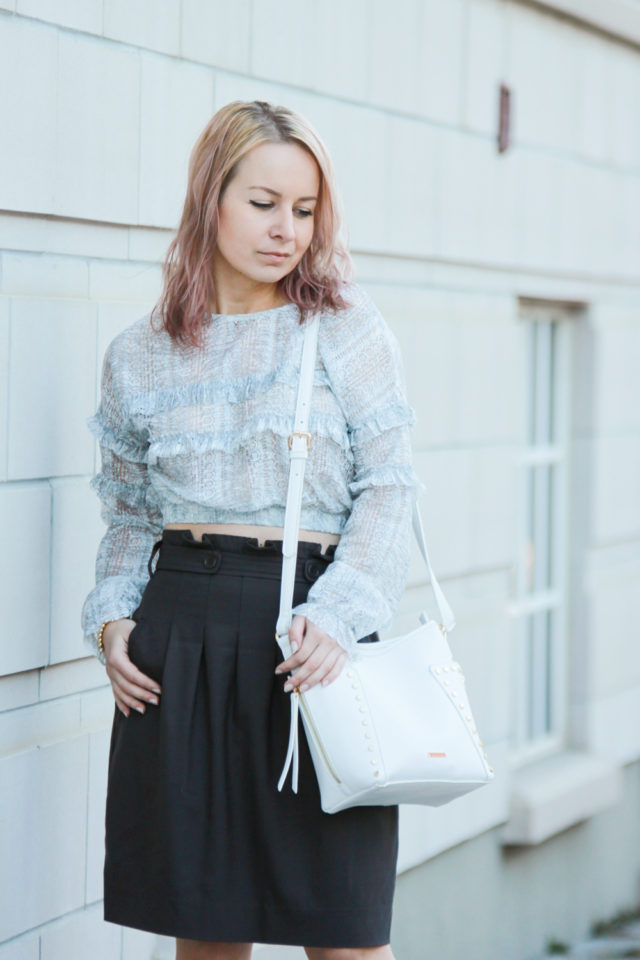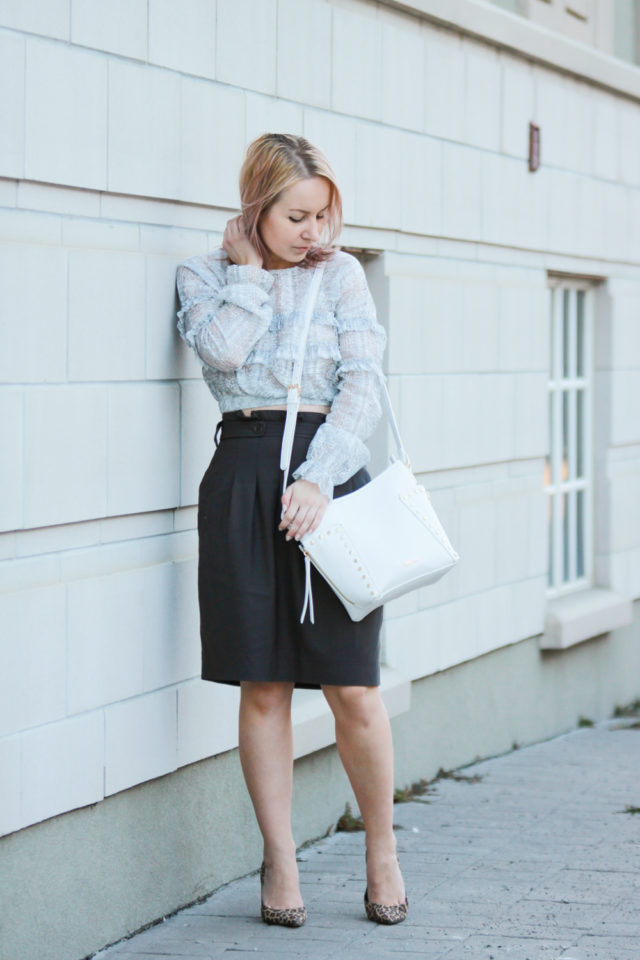 For this look I styled a sheer ruffle blouse I had bought at Zara with a paper bag waist skirt that I've had from BCBG for a few years now. It is one of my favourite skirts that resurfaces every Spring and Fall. To make the look a bit more playful I opted for leopard pumps instead of the usual black stilettos. Finished the look with a white crossbody bag and gold bracelet from Pinkstix.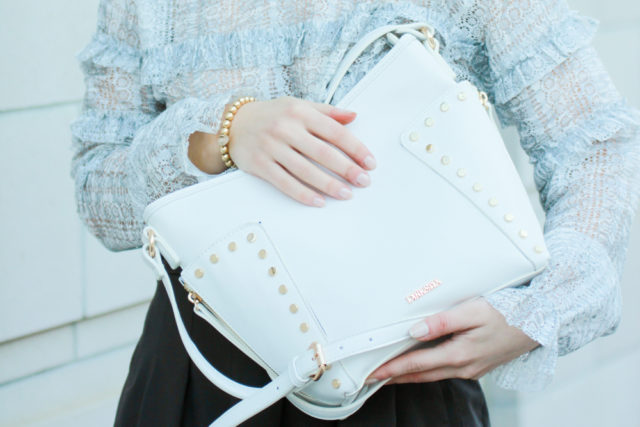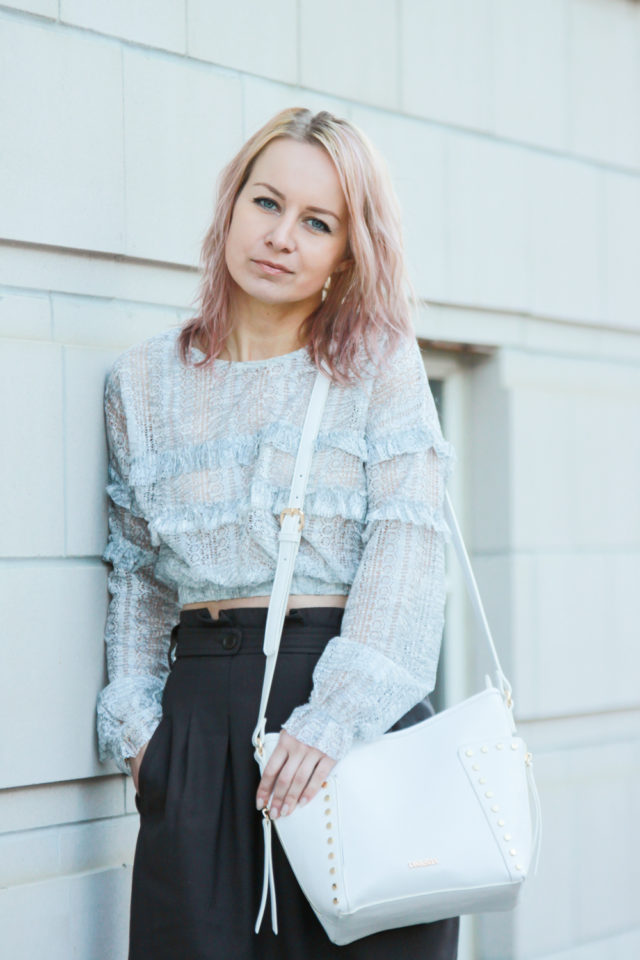 To be honest, this look pretty much summarizes my dress code. Every season I make a few purchases to keep my wardrobe current and on trend, while incorporating designer pieces from past seasons into the look. The key to this becomes buying "timeless" designer pieces that can carry you through season after season. The ruffle blouse is on trend, and I lucked out a bit in that my BGBG skirt features a paper bag waist that is also trending now. I opted to wear the paper bag skirt with the ruffle blouse because I find the two cute really compliment eachother.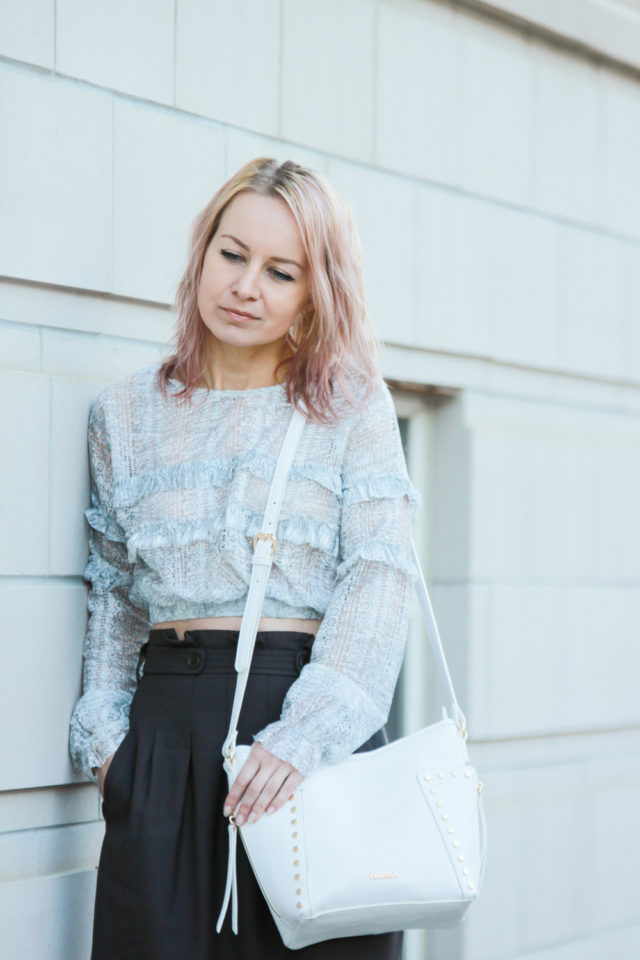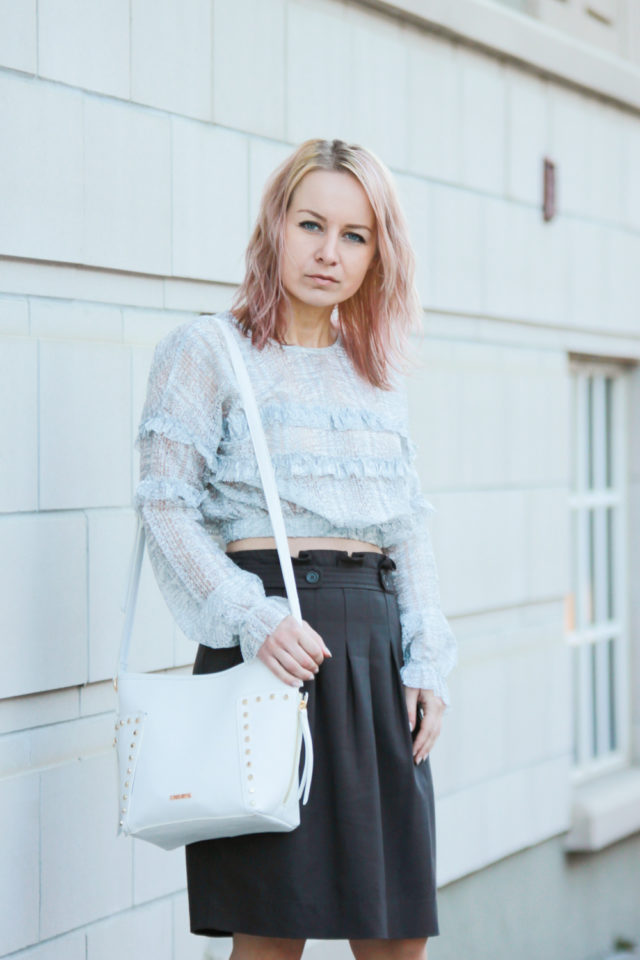 Seeing as how the entire outfit is rather neutral and monotone, I added my white Pinkstix crossbody bag to liven up the outfit. I love white bags but they tend to get scuffed rather easily so I'm happy that the vegan leather Pinkstix uses is very low maintenance and wipes clean with a damp cloth. If you don't follow the white after Labour Day rule you'll also be happy to know that Pinkstix uses a high quality PU that is stronger and more durable than not only PVC, but also some lower end real leather. Meaning that the bags won't crack in our extremly cold winter so you can wear this pretty white bag all year round.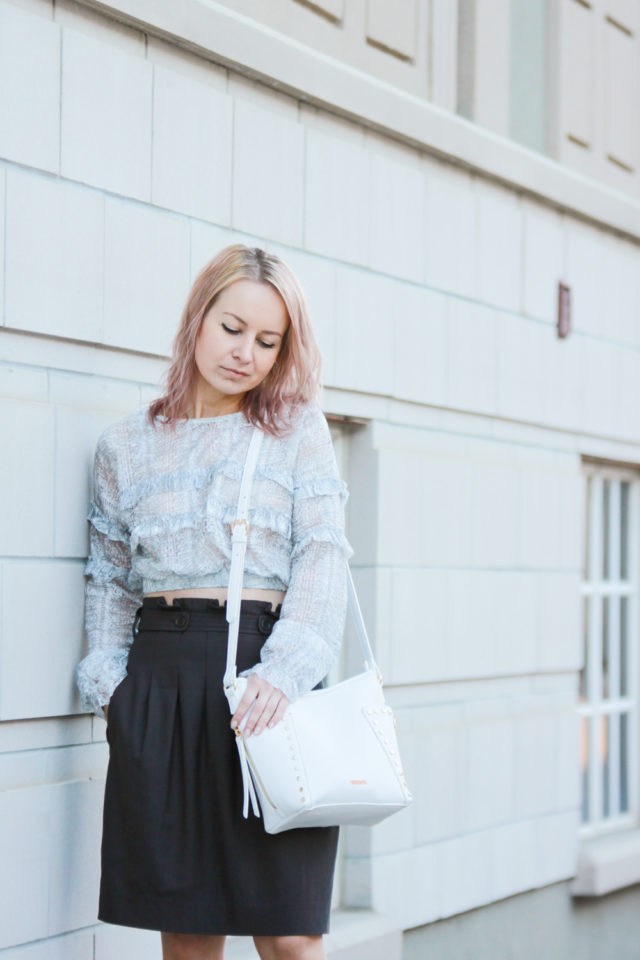 Top, Zara. Skirt, BCBG. Bag, bracelet c/o Pinkstix. Shoes, Aldo.
By styling your spring or summer ruffle blouse with a more Fall appropriate coloured palette it offers a great way to continue styling those piecec for yet another season. What are some things you're looking forward to wearing for Fall? Or better  yet, what summer piece are you looking to incorporate in your Fall lineup?
Wishing you a fabulous long weekend!
xo